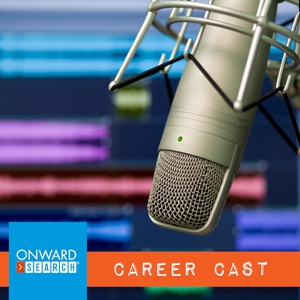 We're excited to announce that we just launched a jobs and career focused podcast:
Onward Search Career Cast
. The podcast will be geared towards Internet marketing and creative professionals and offer job search advice as well as the latest industry trends we are seeing throughout our markets.
The first episode features Ken Clark, executive vice-president and co-founder of Onward Search with vice president Josh Gampel. In this introductory installment, Ken and Josh give an overview of how Onward Search originated, how the staffing model works for job seekers, and what kind of clients we typically work with.
Future episodes will focus on more specific career options for our professionals, delve into what markets candidates can find the best jobs in, and spotlight some of our clients and their particular needs. We will speak with a broad array of Onward Search employees, as well as some of our working professionals and industry experts, regarding the latest jobs, news and developments in the internet marketing and creative employment.
The episodes are available on the Onward Search Career Cast page or free through the iTunes store. A transcript is also available for read-along.