Last week, Onward Search was excited to participate in one of Philadelphia's coolest interactive and advertising oriented events of the season: The Philly Ad Club's 2011 ADDY Awards Celebration! The ADDY Awards, sponsored by the American Advertising Federation, are designed to honor excellence in advertising and promote the highest of standards within the industry. The Onward Search Philadelphia team, plus members of our Washington, D.C. team, were in attendance to celebrate and congratulate all the amazing talent from the Philly area. Here are just a few of the highlights and pictures from the evening: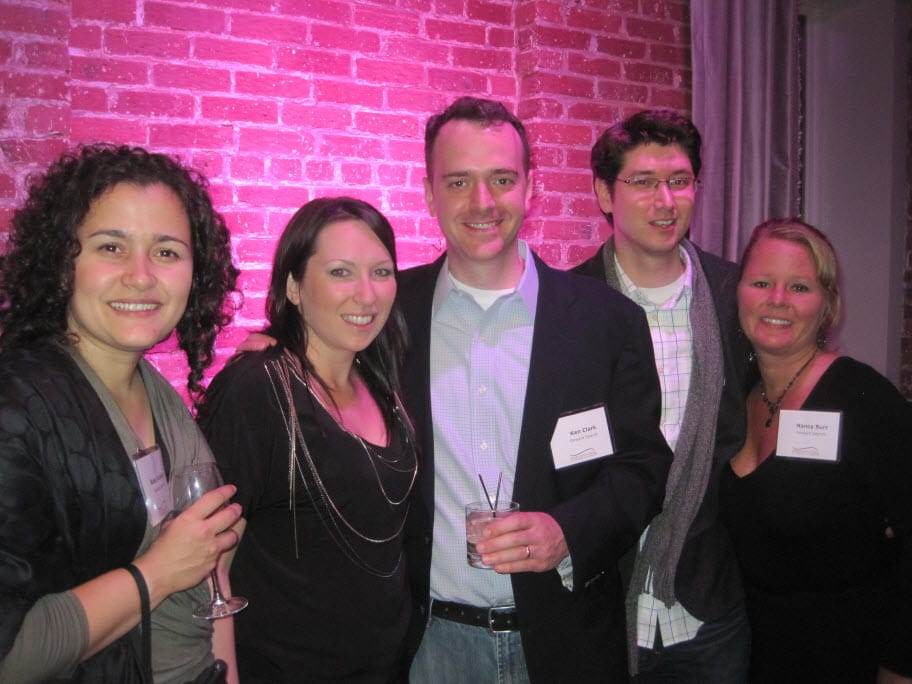 Here is the whole gang, from left, Rose Jackson, Lisa Lake, Ken Clark, Ed Burke and Nancy Burr.
The event was held at Tendenza at Piazza in Northern Liberties which was an excellent venue for the celebration's 600 attendees.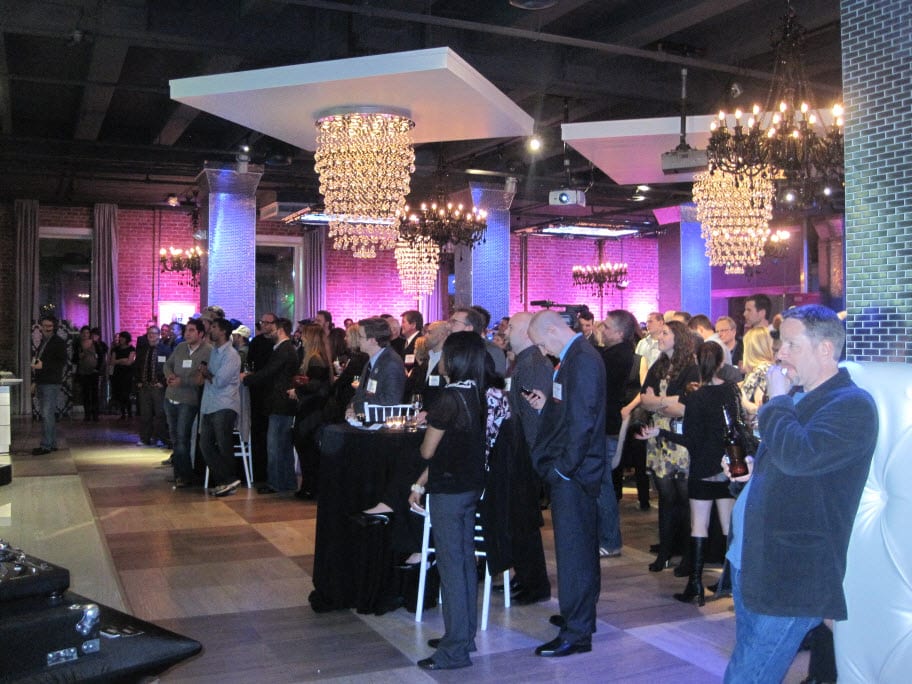 Rose Jackson, Account Director from our Philadelphia team, remarked about the evening, "The Philly ADDY's was a night to remember!  Fire-eaters, hula hoopers and jugglers were all in attendance; great music, food and company!"
Rose and the Onward Search team members were excited to see such amazing talent recognized, including Red Tettemer+Partners, who won Best of Show and Best of Print, One Trick Pony won Best of Interactive, and Neiman Group, who won Best of Radio and Best of Public Service. Rose congratulates all the nominees and winners, adding that the event is "proof that there is amazing talent in the Philadelphia area!"
The team enjoyed the lively atmosphere and Nancy and Rose below showed their home team spirit by offering Roy Halladay some refreshment.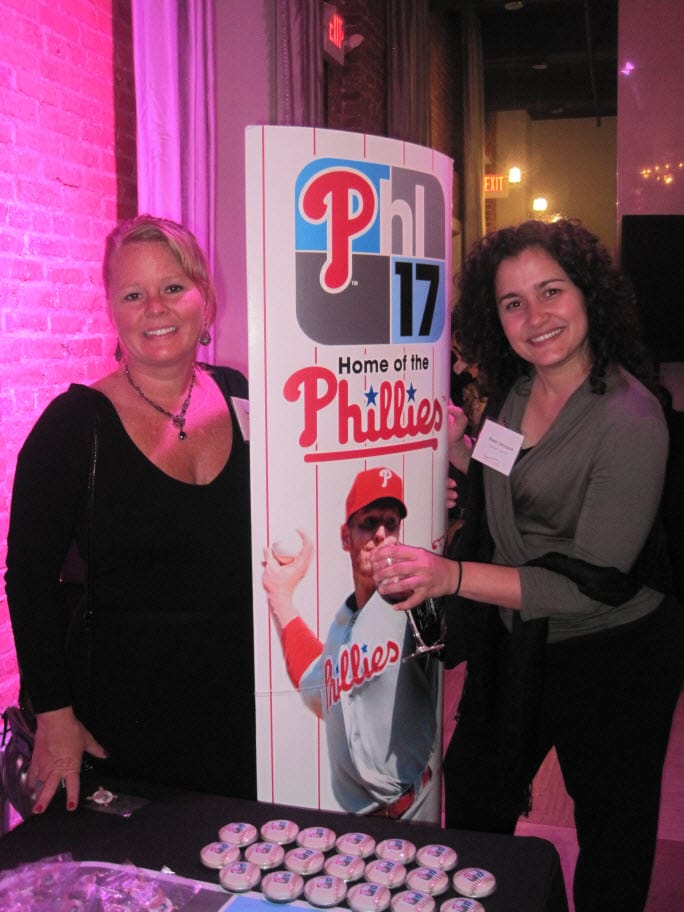 Onward Search was thrilled to attend the Philly Ad Club's 2011 ADDY Award Celebration and extends its congratulations to every single nominee and winner of this year's competition. Events like this continue to raise the bar for outstanding interactive, design and advertising talent in the Philadelphia area and we are proud to participate in such an important night of innovation and recognition!