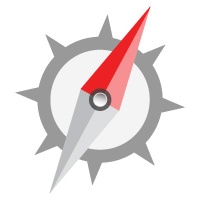 Last week, I had the pleasure of introducing you all to the brand new Onward Search Career Center and give you a quick overview of what it is, why we built it, and what we have planned for it. Hopefully you've had a chance to check out all the articles by now, but if you've been too busy kicking butt and taking names to catch up, don't worry. I'll keep you up to date and in the know with Career Center Highlights – quick introductions to the latest and/or greatest article additions to the Onward Search Career Center!
Today's highlight, Interview Success for Mobile Jobs, was written for every mobile application developer who ever walked into a job interview unsure of how to win over a hiring manager. Interviewing for a mobile development job is a very different animal from publishing and promoting applications so many developers don't have a solid plan of attack.
This guide to nailing a mobile development job interview covers both the interview basics plus developer specific advice, such as making sure your published apps are easily accessible and "show-off" ready when you arrive. What else should mobile developers do before an interview? How about get in touch with their creative side and research the heck out of the hiring company.
There are more helpful details for mobile app developers in this guide than I can recount here so read the full article in the Career Center.
Tell me, did we hit the mark on this advice or are you looking for more or different information to help you land your dream mobile dev job?
Share your comments, ideas and thoughts below and I promise to not only respond, but to also apply your input to the future direction of the Onward Search Career Center. After all, the Career Center is all about your professional success, so why not help us make it everything you're looking for?