Digital Creative Staffing
Onward Search is focused on one thing, and one thing only. We connect the most talented digital creative and marketing talent in the country with the nation's best interactive agencies and most innovative companies. We offer both freelance creative staffing services and executive search perm placement to best meet the needs of your business.
Freelance Staffing
Whether you're looking for help on a project, for a specialized job within a project, or simply to increase your pool of available resources, we have an extensive database of prequalified digital creative and marketing talent available for short-term and long-term needs.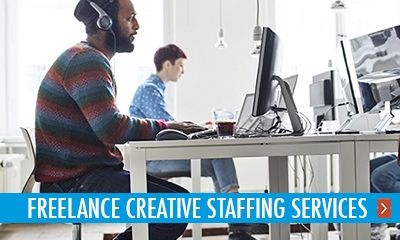 Executive Search
We have managed the placement of senior level digital marketing and creative talent for many of the nation's leading companies. Our team is well connected and committed to providing you with timely access to high profile talent that will serve as the future leaders of your organization.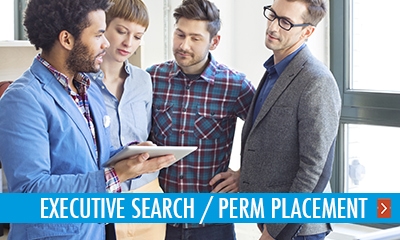 Digital Creative Staffing Solutions
We know that matching the right people with the right companies can be a pretty magical thing, and that it always produces pretty amazing results. The reality though is that it is not always easy, so that's where we come in.
We service the nation's best interactive agencies and most innovative companies in a variety of fields including advertising, financial, entertainment, retail, hospitality, and tech. We can deliver the talent you need for your integrated strategies, execution, and delivery.
How to Hire Creative Talent
Request Digital Creative Talent
Whether you you need an extra hand (or two) to push a project forward or are looking to make the next big hire for your company, Onward Search is ready to help. Our team is ready to assess your hiring needs and present you with impact talent your organization needs. Fill out the form below to schedule a call.