Wouldn't it be great if you could just hang out, have a free beer, and casually shoot the digital marketing breeze with some of the brightest industry folks in the region? This is exactly what the Massachusetts Innovation and Technology Exchange had in mind for their first official networking-only event of 2011, MITX 100 Beers!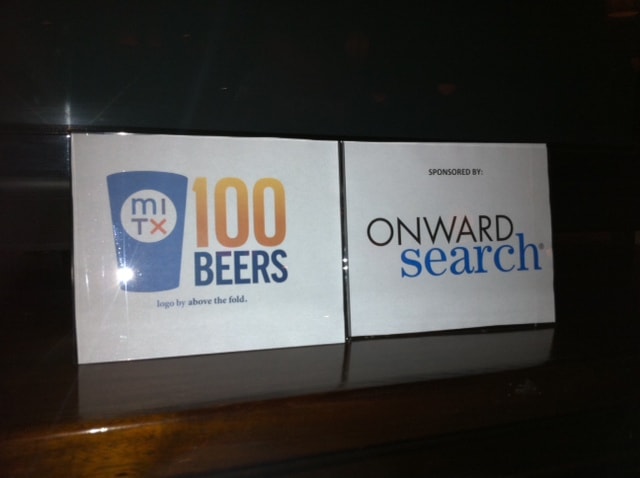 The event, which was held this past Tuesday, March 22nd, at Dillon's in the Back Bay of Boston, MA., was the result of the MITX community's request for events that focused solely on networking and open idea exchange. Onward Search Boston was proud to exclusively sponsor this fantastic event that exceeded expectations across the board.
The entire Onward Search Boston team, plus Ken Clark, COO and Co-Founder of Onward Search, was in attendance to catch up with old friends and meet some brand new ones.
Some of the most innovative digital marketing agencies in the area were there along with some very well-known Internet retail brands. The Boston team connected with interactive and online marketing professionals from Boston (and surrounding areas) and had a wonderful time discussing the emerging trends they're seeing these days. They rubbed shoulders with the best and brightest and were delighted to meet new folks while socializing with long time friends and associates too.
We would like to thank everyone who supported and attended the MITX 100 Beers event for making it such an informative and down-right awesome evening! We look forward to seeing you again, and can't wait to meet more new faces next time. If you're in the Boston/New England area and want to connect with other interactive and Internet marketing folks, just reach out to the wonderful folks at MITX or anyone on the Onward Search Boston team.