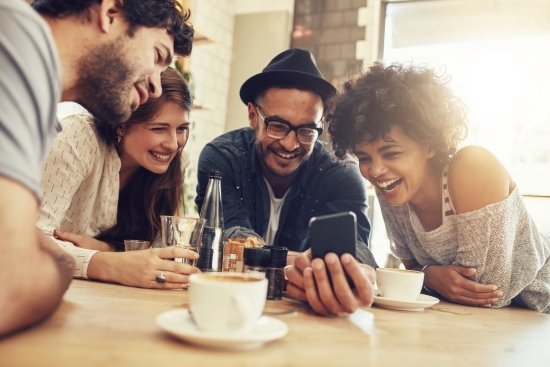 Did you know that by 2017 advertising spend in the US will reach half-a-trillion dollars? In fact, it's expected to reach exactly $548.2 Billion, according to estimates by Carat.
But what's most amazing about Carat's latest report isn't the fact that advertising spend is growing at a healthy 4.4 percent year over year, it's that digital media spend is finally catching up to television.
Television accounts for about 41 percent of all media spend in 2016, but digital–thanks in large part to declines in print media–is up to 27 percent of global advertising spend. And, while the gulf between TV and digital may seem large, marketers must take the context of 2016 into consideration.
As Carat notes in their report, 2016 is a monster year for TV advertising thanks to a heavy schedule of high-profile media events. For instance, up to the publication of this post, marketers have already had a chance to advertise during the UEFA Euro Cup, the Rio Olympics, and both the Republican and Democratic Presidential Primaries. And that's in addition to the yearly schedule of TV events that normally draw advertisers, such as the Super Bowl, World Series, NBA finals and a lengthy list of awards shows. Which makes the closing of the gap by digital even more impressive.
Currently digital accounts for "90 percent of the total incremental media spend offset by declines in print." Couple this with recent changes in consumer behavior and digital may catch up to tv before we know it. For instance, more and more consumers are opting for streaming services in lieu of traditional cable, the younger generation is already spending more time staring at their phones and computer screens than at their TVs, and the rise of virtual reality is right around the corner.
This is all important data for companies to note, because it will directly impact the way they manage and grow their marketing teams. As digital ad spend continues to increase, the demand for top digital marketing and creative talent will further skyrocket. Aligning your team requires understanding where your target audience lives and prioritizing your strategy to deliver on key initiatives.
If you're one of the companies with a growing digital ad spend and are looking for digital marketing or creative talent to help drive you short-term or long-term goals, contact Onward Search today.