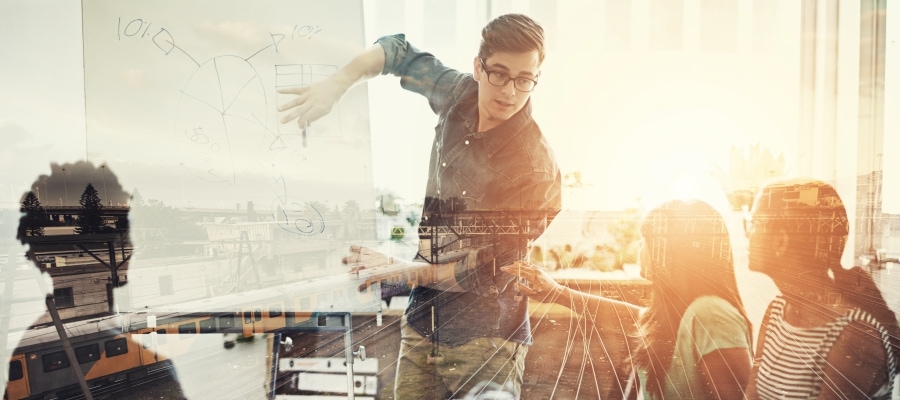 "This Week in Creative Staffing" is a blog series by Onward Search. Each week, we'll bring you a quick round-up of some of the most interesting, newsworthy and thought-provoking articles we've come across about the creative staffing industry, in the last week.
With that said, here's what you missed in the week that was:
Tips for Hiring a Team with a Limited Staffing Budget:
Let's be honest, at this time of the year, everybody's budgets are limited. Which is why we thought this article in particular might be helpful for you. It highlights a number of misconceptions around hiring for you business when money is tight. One of the most important takeaways: It's better to hire some of your creative team on a temp basis, rather than waiting it out.
The Importance of a Designer's Role in the C-Suite:
Does your organization have a high-level designer sitting in the ranks of leadership? If not, you might want to start that job search, yesterday. According to top brands like Airbnb, having a designer in the C-Suite can unify a organization's vision "in a very particular way." Read on to learn how high-level designers can help your company succeed in an increasingly competitive marketplace.
10 Tips for Building a Successful Digital Marketing Campaign in 2017:
Sorry to do this to you, as I'm sure you've heard this lead a million times since Thanksgiving ended, but the end of the year is upon us, which means it's time to start planning for 2017! Forbes has put forth this quick infographic that highlights the top tips for building a successful campaign in the year ahead. Read on to learn more, and remember that Onward Search has all the digital marketing talent you need to make next year even more successful.
E-Retailers in Brazil Embrace Data Like Never Before:
If your digital marketers aren't analyzing the data behind every purchase, then it might be time to find someone who can, according to some Brazilian retailers. The sleeping giant of South America's retailers are experiencing an unprecedented boom of sorts, leveraging big data analytics to grow their online retailers like never before. Read on to learn why now is the time to invest in the data that, until now, your marketing team had only dreamt of.
Want more creative staffing news? Check back next week for another round up, and keep an eye out for content for job seekers and hiring companies alike, on the Onward Search blog.