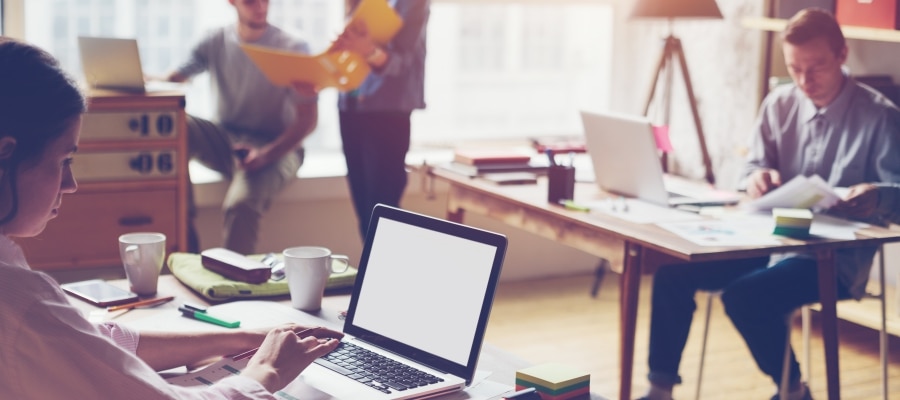 "This Week in Creative Staffing" is a blog series by Onward Search. Each week, we'll bring you a quick round-up of some of the most interesting, newsworthy and thought-provoking articles we've come across about the creative staffing industry, in the last week.
With that said, here's what you missed in the week that was:
The Fifth Element of Digital Maturity:
How's your company / brand doing on digital? If you're anything like 81 percent of North American businesses (or 93 percent of European businesses) I have some harsh news for you: You're not digitally mature. Read on to learn about what digitally maturity is and what it means for your business. And, more importantly, learn why digital marketers are your best asset in helping your business grow up in the Information Age.
Why Brands Should Protect Good Copywriters:
Copywriters might not be the sexiest creatives to hire, but they're important to brands nonetheless. Good copywriting talent makes brands better, stronger and more credible. And, as Bill Bernbach once said, "It may well be that creativity is the last unfair advantage we're legally allowed to take over our competitors." Read on to learn why you should be protecting your copywriting talent, or give us a call today to find the right fit for your organization.
How to Create a Culture of Design in Your Organization:
If there's one thing we constantly hear from design leaders, it's that they can't affect change in an organization that hasn't bought into design as a business driver. Which is a real shame, because research shows that organizations that invest in design outperformed their competition by more than 220 percent over the last ten years. Read on to learn about how you can build a culture of design in your organization, and in turn attract the kind of design talent that drives business.
Success by Design: The Best UX 2016 Had to Offer:
In an economy where your digital presence is just as important (if not more important) than your physical one, solid user experiences are liken to a pleasant afternoon at a brick-and-mortar. Which is why slow load times, poor navigation and a less than aesthetically pleasing website build could be disastrous to your business. Read on to check out and take note of which websites did UX right in 2016.
How Google and Apple Approach Enterprise Apps:
If you're looking for ways to streamline business processes, or to develop a tool that gives your employees an edge, you're probably looking to build an enterprise app. Both Google and Apple have taken strides to get more involved in these app development projects for businesses. Read on to learn about what the tech giants are doing, and how they'll work with your creative team.
Want more creative staffing news? Check back next week for another round up, and keep an eye out for content for job seekers and hiring companies alike, on the Onward Search blog.