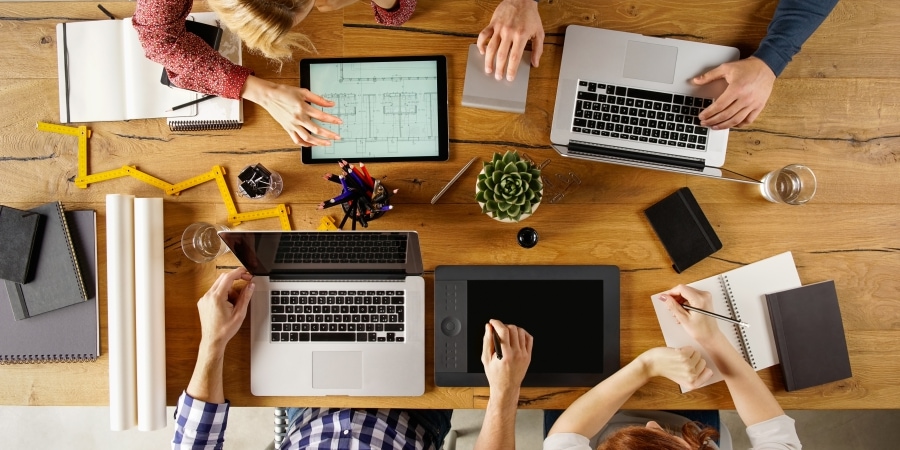 "This Week in Creative Staffing" is a blog series by Onward Search. Each week, we'll bring you a quick round-up of some of the most interesting, newsworthy and thought-provoking articles we've come across about the creative staffing industry, in the last week.
With that said, here's what you missed in the week that was:
IT Pro's Revitalization Guide 2017:
The new year has finally arrived, and not a moment too soon. If you're reading this close to publication, chances are you're just getting back into your office to kick off the new year. If you're an IT leader, you'll want to take a moment and check out Computer World's Revitalization Guide. It holds a number helpful and important content you should consider as you take your first professional steps into 2017.
Contingent Labor Trends Coming in the Year Ahead:
Contingent workforces have experienced a bit of a renaissance for the better half of the last decade, and we shouldn't expect that to change in 2017–according to recent trends research. Although the contingent–or freelance–workforce currently makes up about 10 percent of the working population, some believe that number could balloon to a full quarter of the workforce in the next four years. Read on to learn what trends are driving this continued shift for temporary, contract employees.
The 16 Best (Design) Stories From 2016:
When it comes to design, whether industrial, product, UX or another subfield, inspiration comes from a number of places–but is rarely easy to come by. One way to find your insipiration for the year ahead, is to take a moment to look back at what worked in the year that was. Read on to learn about some of the best stories in design from 2016, as told by the great design thought leaders at Core77.
Busted! 5 Myths About Experience Design:
When we tend to think of the customer experience (CX), we often think of User Experience (UX), however, CX is much broader than that. CX covers UX, as well as the ancillary aspects of design that help shape the interactions your consumers have with your brand. Read on to learn about what CX is, why it's important, and about the five myths commonly associated with CX (and why they're wrong).
Want more creative staffing news? Check back next week for another round up, and keep an eye out for content for job seekers and hiring companies alike, on the Onward Search blog.