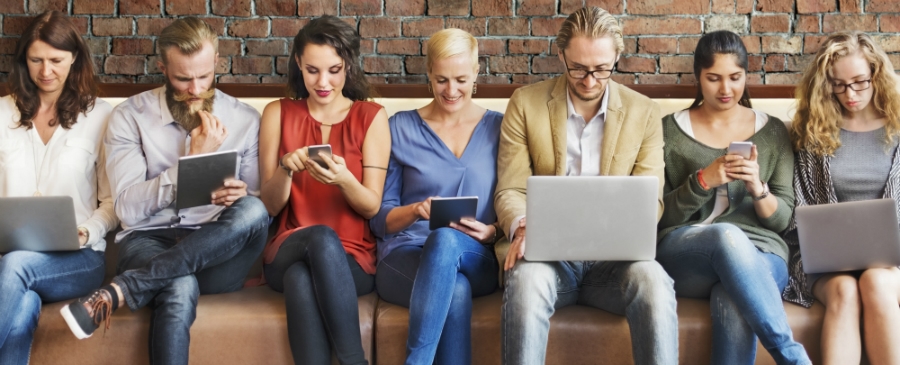 Thanks for coming back for another edition of This Week in Creative Staffing–Onward Search's weekly news roundup of important and thought-provoking content that matters in the creative staffing space.
This weekly column is your guide to recent and buzzworthy trends, insights and hiring advice. Here's what we're reading this week:
Web Design Trends to Watch in 2017: As the old saying goes, "there's nothing new under the sun," and for many businesses today that's exceedingly true. In this "me too" world, web design can be a differentiator that wins you client loyalty and puts you ahead of the competition. Read on to see what some of the top web design trends are for 2017 (many of which we covered in our UX Trends for 2017 post).
Businesses Are Their Design–An Interview With Frong's CEO Harry West: Design can't be an afterthought in today's highly competitive economy. That's why many leading businesses–from GE to IBM–are embracing "design thinking" as a core principle by which they operate. In this blog, you'll learn first hand from Harry West (one of Apple's early thought leaders) on why design is critical to your businesses success.

[Find and hire UX, Product and Interactive Design talent: Freelance | Executive Search]

Study–Marketer "Mobile-First" Plans Finally Accelerate: If you're marketing team isn't working on a mobile-first strategy, or isn't already in the process of implementing a mobile-first plan, you might be falling behind the competition. While mobile devices have frustrated marketers for years, these professionals are finally starting to master this new platform. Read on to learn about a new study that says mobile marketing is speeding up.
10 Mobile Marketing Trends to Watch in 2017: We don't always hit marketing news in our weekly roundups, so please excuse the double dip here. While the article above might show the importance of mobile marketing, this post explains all the facets of this marketing sector you need to keep on your radar. Don't have the talent to make these trends a reality? Contact us today and we'll connect you with candidates who have the skills you need. Want more creative staffing news? Check back next week for another roundup, and keep an eye out for content for job seekers and hiring companies alike, on the Onward Search blog.