5 Tips to Acing Your
First Day on the Job
From shaking hands and remembering names to figuring out where to get a cup of coffee, making a good first impression sets the tone for your new career. Get off to a great start by following this fail-proof guide for your first day on the job.
Take A Deep Breath And Smile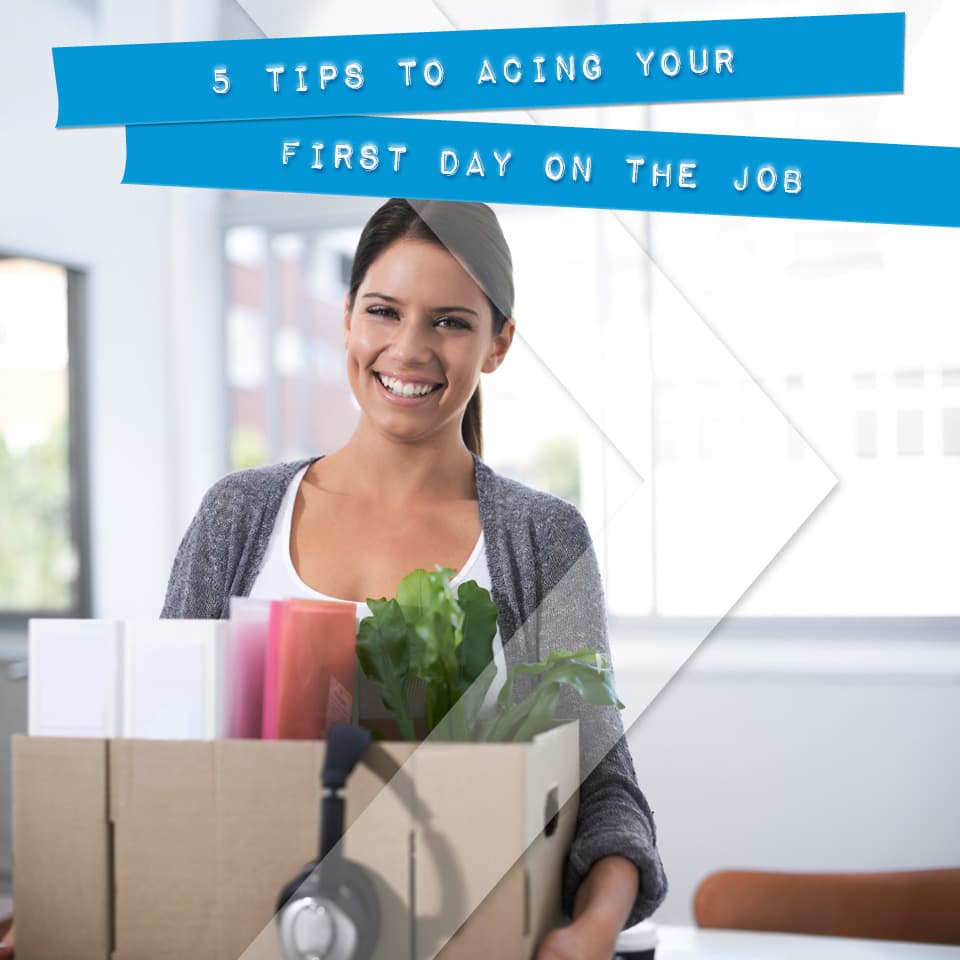 Today is likely to feel a little overwhelming but remember that you're there because you did everything right. Think about it more like a welcoming, rather than a nerve-wracking first day and you, plus everyone else, will feel much more comfortable. Just smile, breathe and bask in the first-day newness of it all.
Dress To Impress And Fit In At The Same Time
Since you took note of the culture and general dress code during the interview process, it should be easy for you to arrive dressed like you're part of the team (which you are now, remember?) If it's a strict business attire environment, you know the drill. The same goes for business casual. Dressing in kind will show that you're paying attention and that you're ready to be part of the team.
Take Notes And Ask Questions
Today is the day to be a little over zealous about absorbing everything you're given so unless you have a photographic memory, don't be afraid to pause and jot things down. People's names and titles, organizational info, directions, systems, and even seemingly off topic comments are all worth noting on your first day. You should treat questions the same way because even the smallest one deserves to be asked today.
Look For Opportunities
Whether you're a Social Media specialist or a UX expert, your manager will be thrilled if you take the initiative to comment on or start working towards fixing/improving something right off the bat. Use your first day to identify opportunities where you can make a difference immediately, and with little to no instruction to boot.
Keep An Eye On The Clock
Even if it seems like there's not much to do because you haven't received the full project brief or your brand new Adobe Suite stocked Mac hasn't arrived yet, there is always PLENTY to do. Coming in or logging in early and stretching your full day past the regular quitting time not only looks good to everyone else, it gives you a chance to cram as much research into your day as possible. Until your work load is bursting at the seams, there's always time to learn more about your employer and what they need from you.