PPC Jobs Salary Guide
The new Onward Search PPC Jobs Salary Guide offers an all-encompassing look at the best job markets, the most in-demand job titles, and salary ranges for PPC professionals. Best of all, there's no cost-per-click to view the free guide below (sorry, we couldn't resist). So please offer your comments, link to it or share it with your fellow PPC pros! And if you're in the market for a new career, check out our list of PPC Jobs.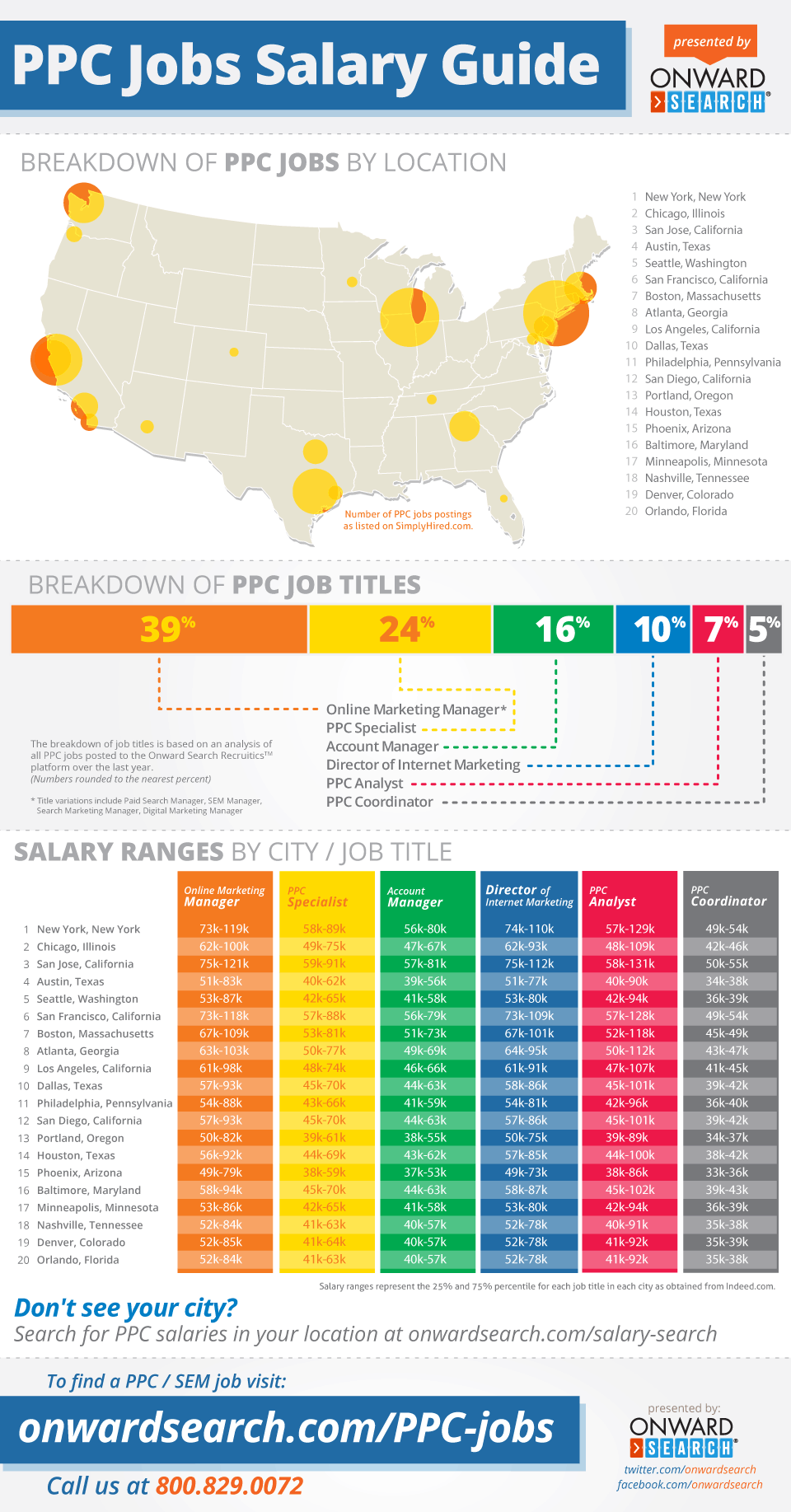 Embed this image on your site
Onward Search is the nation's leading staffing agency for digital marketing and interactive design talent. We offer a full range of recruitment and staffing solutions including contract staffing, permanent placement, and executive search. Check out our PPC/SEM Jobs for a sample of current search marketing job opportunities or view all of our jobs.