[accent]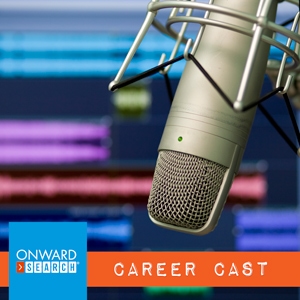 Getting a job in the interactive design industry means one thing these days: keeping up. From the newest crop of tablet devices to the ever rising standards of user experience on the web, if your portfolio doesn't boast the latest and greatest in interactive design, you might not land that next sweet gig.
Onward Search is all about helping you get that perfect job, so I asked Jonathan Restaino, Director of Account Services at our Boston office, to lend his interactive expertise to our latest episode of The Onward Search Career Cast and explain how to create the perfect interactive design portfolio.[/accent]
As Jonathan put it, "Creating a portfolio that's rich with beauty and substance is key.  One without the other gets kind of boring after a while; you may be forgotten or looked over." Your interactive portfolio should demonstrate your design chops across smartphone, netbook and tablet platforms and it should include some HTML5 work as well. When your portfolio reflects technical flexibility, a developed sense of creativity and a healthy appreciation for innovation, you know you're on the right track.
But do you really need an interactive portfolio if you're gotten by in the past without one? Jonathan points out that the perfect portfolio can bring interactive design jobs to you.  "A dash of great design and a splash of some search optimization, [and] you'll rarely have to apply to a gig.  You can get found." What's better than a well rounded design portfolio that also helps boost your personal brand among hiring companies?
Jonathan covers some wonderful ideas in this episode and offers fantastic advice for all you interactive designers out there. Take a listen right here on our Career Cast page and don't forget to reach out to Jonathan and the entire Onward Search Boston team. They love talking about this stuff and have the connections to help interactive design professionals like you find jobs!