The world has changed, but what we do hasn't.
We help talented people find great jobs.
---
Creative, Marketing & Technology Staffing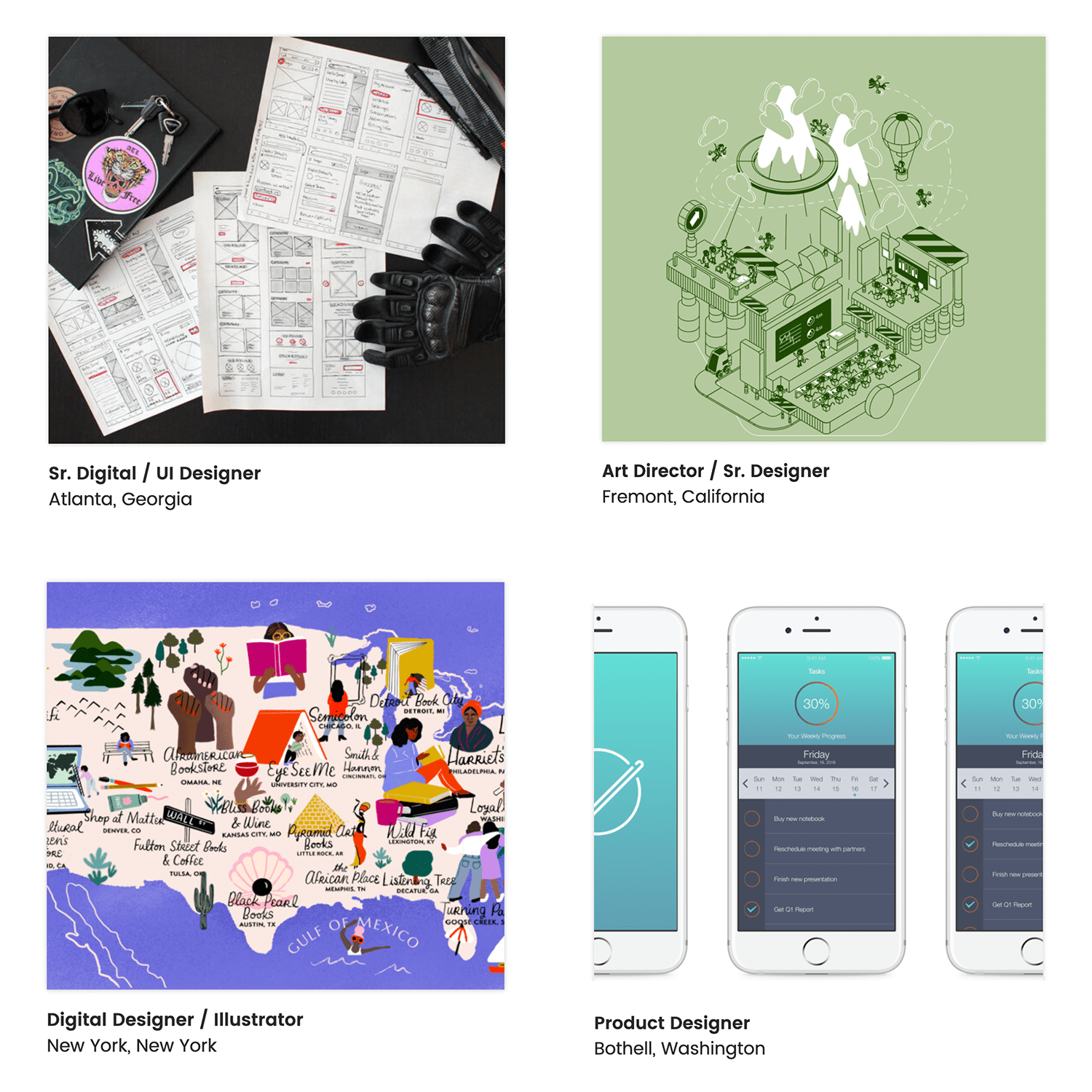 Find your next hire.
Browse portfolios from our award-winning professionals.
We Help You Find Work
Our recruiters can help you find jobs at the nation's best companies. We have on-site and remote opportunities across the country and offer industry-leading benefits including healthcare, 401k and educational support.
We Help You Hire The Best Talent
We have specialized recruitment teams who will connect you with top talent to support your project needs on a temp or long-term basis. Our professionals are available for onsite or remote work in all 50 states.
The Intersection of Creative and Technology
---
Find the best jobs or hire the right talent.

Onward Search is a Proud Sponsor of the African American Marketing Association.
Valuable Insights and Expertise
---
Read up on our latest career advice and hiring tips.
Let's face it, it's been a lonnnng year.  And for many of us, it's been spent working in isolation from our homes. Now, it's time for a familiar monster to wreak havoc on creatives. That's right…it's creative burnout season. Creative burnout can strike at any time,...
read more