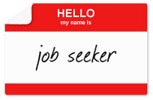 How's your job search going? Are you uncovering as many potential opportunities as you hoped for?
If your job hunt isn't moving along as quickly as you'd like, perhaps it's time to take inventory of your search methods.
This Career Center Highlight introduces the Onward Search guide to Finding the Best Job Opportunities. We've mapped out the 4 essential pillars of where to look for the best jobs and more importantly, how to leverage the full potential of each one.
Don't let another day go by until you've checked each of these off your job search strategy list. If you already have these covered, which one worked best for you? Share your success stories, tips and ideas using the nifty Facebook app at the bottom of the page. Your friends will thank you!