[accent]The convergence of search marketing and social media management has led to some interesting developments over the past few years. Companies are changing their online marketing tactics to leverage both practices. This means hiring managers have to adjust their recruiting tactics to attract talented professionals who flourish in the new combined search and social environment.[/accent]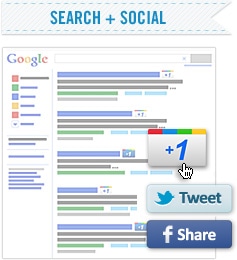 As the line between search and social continues to blur, do SEOs need to worry about becoming social media experts? How much consideration do SEO professionals need to give their social media skill set to stay competitive and sought after by top employers? We found data and commentary that suggests it absolutely should be a consideration, but to what extent depends on the individual and their professional journey.
Demand for the Search/Social Hybrid
Since job titles and descriptions accurately reflect the demands of those hiring, consider the following data and examples as proof of a shifting tide in the SEO skill set – one that contains more social media now than just a few years ago:
In just the past six months, Onward Search has seen more than a 45% increase in the number of jobs that fall into our SEO jobs category that also include the term "Social Media" in the description.
Indeed.com Job Trends data shows a 24 percentage point increase over the past 3 years in the percentage of jobs posted online that include both "SEO" and "Social Media" keywords.
A search on SimplyHired.com for "SEO" + "Social Media" reveals job titles like "SEO/SMO Lead" and descriptions like "…a genius in social media and SEO," that combine the roles of SEO and social media into one position.
This information illustrates a demand for a hybrid search/social professional; someone who knows it all and can do it all. This doesn't mean that every SEO must become a social media marketing whiz, but it is indicative of a trend – one that you should keep in mind when planning how to develop your skills to remain competitive.
What This Means for Job Seekers
While the data points to a clear, strong trend, you should not shift the focus of your SEO career development based on numbers alone. It's important to get perspective from those who are "in the trenches" of the SEO job market.
As experts in recruiting SEO, social media and Internet marketing talent, Ken Clark, Chief Operating Officer of Onward Search, and Chris Taylor, Director, Executive Search at Onward Search, agree the best response to this changing job market demand depends on what your SEO career goals and circumstances are.
Ken acknowledges that a comprehensive skill set, not just a combination of search and social, is highly coveted among Internet marketers; "There's an expectation from hiring managers today that an Internet marketer, even if he or she has a very specific niche focus, must come to the table with a core understanding of the foundational principles of good SEO, social media strategy, web analytics, and PPC."
However, he firmly believes your specific career path will always be the best guide for determining how much professional search and social integration you need. Chris agrees and recommends SEOs ask themselves,
"do I want/need to be a jack of all trades or should I focus on developing a specific competency that is built on a broader understanding of all Internet marketing practices?"
He points out, "the extent to which your SEO and Social Media skills are needed simultaneously may depend on the size of a company. Smaller companies often require a degree of overlap for one position, whereas larger companies usually have more resources to ensure both SEO and social media marketing are successfully managed by dedicated talent."
To Sum It All Up
While you plan the next steps in your career, remember that the search industry will continue to evolve with an increasingly social media saturated online world, so it is crucial that all SEOs do the following:
Don't ever stop listening to and participating in the conversation about how search is changing. This is the best way to identify the skills and practices that are most important to your career, whether they are social media marketing techniques, or anything else.
If you are an SEO and you do have proven and measurable experience with successful social media campaigns, include that in your LinkedIn profile and at least one of your resumes so you can be found by hiring managers and recruiters. The demand for such professionals is clear, so make sure you show it off.
If you don't have significant social media marketing experience, educate yourself and start experimenting. Employers love this type of initiative and value employees who have a strong desire to keep up with, and leverage, the latest industry trends.
The most valued SEOs are not just great at what they do with search; they are agile and informed enough to recognize changes in their industry and adjust their strategies to succeed. If you're wondering about how much social media experience you should have, ask yourself instead what social media marketing can do to make your current SEO skills and strategies better and more effective.
If you work in SEO, tell us below how your career has changed due to the convergence of search and social media. Have SEO friends? Invite them to join the conversation by sharing on Facebook.
Our Salary Guides