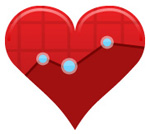 If you're thinking about starting, or transitioning to a career in Web Analytics, this Onward Search Career Center Highlight offers the best questions to kick off your Web Analytics career!
Web analysts are needed today more than ever because successful Internet marketing campaigns must be backed by solid information about site traffic, conversions, social influence, etc. A career in web analytics is filled with constant learning and a lot of reward… if you're the right person for the job.
Before you set your heart on a career in analytics, ask your self a few questions (specifically the ones we've mapped out on the Career Center) so you'll know for sure it's the right professional move for you.
You may love crunching numbers, but perhaps you're not a fan of translating the results into actionable suggestions for campaigns. Who knows? You might be in finance or sales and discover that web analytics speaks to all your skills and professional aspirations.
No matter what you discover, these questions about a career in web analytics will help set you on the right path!