[accent]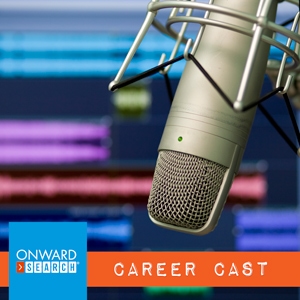 2011 has been a very exciting year for the Onward Search Career Cast and it's only going to get better. Industry-leading guests and Onward Search recruiters have stepped up to the Career Cast microphone to share their expertise on the topics that matter most to your interactive, Internet marketing and mobile application development career.
Just in case you missed anything so far, I pulled together the top episodes from the first half of the Career Cast 2011 season in one place so you can catch up on all the advice and valuable career guidance. Without further ado, let's dive right into to these great episodes![/accent]
Everyone knows about the value of incorporating online networking essentials into a  job search strategy, but what about offline networking? If you haven't explored offline networking, specifically professional user groups, this episode, "User Groups and Beyond" about the critical in-person element of successful networking is a must listen. Luke Kilpatrick, Social Media Producer for VMware and founder of the Fire on the Bay Adobe Fireworks User Group, has a wonderful story to tell about his experience with user groups and exceptional advice about leveraging them throughout your career.
This episode was such a hit and full of so much useful information, we decided to present it in its entirety as a two part series. The second episode, User Groups and Beyond: Part 2, connects the value of offline networking with existing online networking strategies for a truly effective approach.
In a perfect world, we would all be able to read the minds of our hiring managers, instantly know what to do to impress them and land the jobs we want. While mind-reading is a bit of a stretch, this episode of Career Cast, How To Win Your Next Job, offers the next best thing – a step by step guide from one of the most experienced recruiters in the game, Onward Search's very own Jeff Gampel, explaining how to ensure success from the moment you apply for a job all the way to your post interview follow-ups.
As Jeff explains, there are a lot of little points to consider during the application and interview process that can make a big difference for candidates. If you want to learn just how important where you park, what time you call and how you treat your first day on the job is, this episode is for you!
If you are a designer, marketer, copywriter, developer, etc, you've probably considered taking your talents freelance at some point in your career. The appeal of a boss-free lifestyle is certainly worth it if you're willing to take on all the other responsibilities and considerations that go with professional independence. In The Business of Successful Freelance Careers, Kristen Fisher, freelance copywriter and journalist, explains her experiences with going freelance and gives wonderful tips for creative professionals who want to do the same.
Succeeding at the less appealing side of running a freelance business, including the taxes, legal preparation, and accounting, is just as important as being successful in the skill that motivated you to choose freelance in the first place. Before you make the jump into creative self-employment, check out the excellent guidance Kristen offers in this episode.
The rest of 2011 Career Cast season will have even more career advice and outstanding guests who can help you take your career to the next level so stay tuned each month for a new episode. If there's a topic or two you'd like us to cover here, let me know in the comments below. After all, the Onward Search Career Cast is all about you and your career so tell me what you want us to add to the line up!