[accent]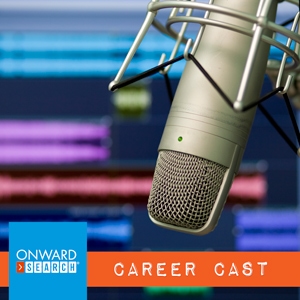 So you've been thinking about pursuing a career in user experience, but you're not sure if you have the right skills, background, etc, to successfully break into this booming field. Fear not! A lot of sharp, creative people start successful careers in UX with little to no direct experience in user experience design.[/accent]
In fact, the professional story of my guest on the latest Onward Search Career Cast, Peter D'Orsi, is an excellent example of the variety of jobs, backgrounds and skills that lead to user experience careers.
While there are degrees and formal accreditation that provide excellent foundations for successful careers in user experience, seemingly unrelated jobs and areas of study lend themselves very well to designing great user experiences.
Pete, who has been designing and developing websites for over a decade, as well as creating mobile apps and most recently, running the UX department at PackLate.com, certainly didn't start out his professional journey focused on user experience. He studied and worked in a range of fields, from fine arts to video game mechanics, and picked up valuable skills and knowledge about user experience design at every turn that still apply to his job today.
Listen to our entire conversation here on the Onward Search Career Cast page to learn exactly what Pete worked on and how it all applies to his UX career. It's a great story that should inspire anyone considering a career in UX to follow their dreams no matter what professional background they come from!