[accent]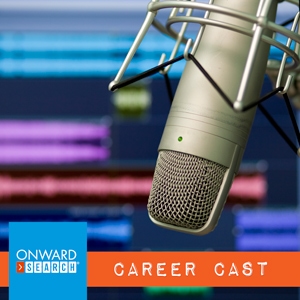 If you work in user experience, perhaps you've encountered someone who wasn't exactly convinced that your profession is legit. While those of us close to the industry know darn well how important user experience is, UX professionals often have to prove the business value of what they do, and that requires careful communication.
The latest episode of the Onward Search Career Cast explores the art of communicating the business value of user experience because it's an incredibly valuable skill whether you're interviewing for your first UX job, rallying support for a big usability project or turning your clients into repeat customers.[/accent]
My guest for this episode, Michael Carvin, has been working in UX for over 15 years and has plenty of experience handling skepticism surrounding the practice of user experience design. Michael was happy to share a couple of stories about how he successfully demonstrated what UX can do for a business's bottom line.  In both examples, Michael used the proper application of UX to either save his clients money, or make them more profitable, two improvements that no one can consider "fluff" in the business world. He also offered great advice to aspiring and established UX professionals about building support for use experience ideas and initiatives.
Check out the entire episode here in our Career Center to learn more about what you can do to convince the skeptics in your UX career just how valuable and important user experience practices are to any business's bottom line.
Have you ever had to convince someone that UX isn't just "fluff"? Tell us about it below!