[accent]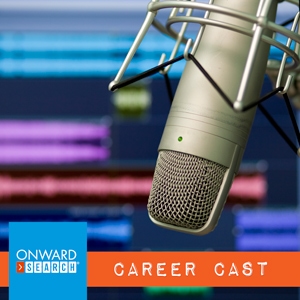 So you're looking for a job or a project and you're all set up on LinkedIn, Facebook and Twitter. Now it's just a matter of sending out your resume and waiting, right? No Way! If you really want to beat your competition, you'll proactively put yourself right in front of social recruiters all over the Internet using the helpful tips you picked up in the latest episode of the Onward Search Career Cast.[/accent]
In How Job Seekers Crack the Social Recruiting Code, I talk with VMware's Talent Acquisition Web Strategy Manager, Will Staney, about what job seekers can do to attract the attention of recruiters who are leveraging social media in their talent hunt. Will came to the show equipped with practical tips for getting noticed plus a few awesome examples of how cracking the social recruiting code works in real life.
The idea behind attracting social recruiters is about knowing where you want to work and then taking charge of your job search. When you really want to work for a specific company, Will advises targeting recruiters much like they're targeting you right now! Getting creative and embracing a "Purple Squirrel" mentality are more pieces to the puzzle that could help you land a job faster, plus build up an amazing personal brand for yourself.
The advice you'll find in this episode applies to job seekers of all backgrounds because more and more recruiters are employing social methods to find their next hire. Listen to it here in the Career Center for the keys to cracking the social recruiting code!