[accent]Tamar Weinberg (@tamar) is a social media strategist specializing in high level strategy, blogger outreach, viral marketing, and general Internet Marketing. She is also the author of The New Community Rules: Marketing on the Social Web (O'Reilly, July 2009), a primer to social media marketing. Additionally, Tamar is Mashable's Community Support and Advertising Manager. She blogs about her thoughts on social media at her personal blog, Techipedia. She is a true original in the social media industry and she also answered these 5 questions about social media careers.[/accent]
With little or no experience, how does one get a job in social media?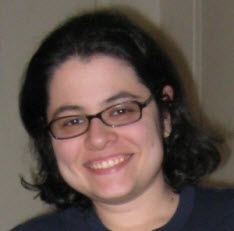 Show a real passion and initiative toward social media marketing in general. Read blogs and write one with commentary. Network with people already involved in the industry; they may be able to facilitate introductions. Share valuable content and be present on social networks.
What skills must social media professionals possess to impress employers in 2012?
I think doing something outside the box would be great. Many say blogging is dead, so writing a well crafted and frequently maintained blog would be one way to do this. Multimedia is also another way; if you have design skills, create infographics. If you have video skills (or are just a good speaker), create a video blog. You really need to stand above the crowd.
What is the best way to approach a company if you want to get hired to manage their social media marketing?
There have been many creative ways to do this; I've seen people bid on keywords (the company they want to work for) on Facebook and also on AdWords with a very creative landing page (the resume). This could be a fun way to do things. Another way is to simply get connected, but do so in the right way; try to meet up with employees, get to know them, and network appropriately. This doesn't mean to hound them via phone and email for every little question as I've seen that fail. Do it subtly and do it right.
Where do you see the most demand for social media professionals this year?
I see a lot of companies seeking out content creators. If you feel that your brain is exploding with ideas, these are great opportunities to pounce on.
What is the most important thing a social media resume must communicate?
I've seen a lot of people communicate, via their cover letters and resumes, their desire to work for a company, but they don't seem to know much about said company. Show how you can truly be a real part of that company. Also, apply via the correct channels; don't try to jump through hoops just because you found a contact email address. Find out whether they're listing a job FIRST and then apply.
Bonus Question: Who is your industry hero?
I can't really answer this. It changes all the time 😀