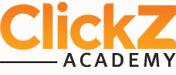 Yesterday, Onward Search's Ken Clark joined a panel of experts to discuss the digital marketing and tech job outlook for 2012 in a ClickZ Academy webinar. The panelists provided helpful information for both job seekers and hiring managers interested in what's happening this year in the SEO, social media, and digital marketing job markets.
Here are the boiled down commentary highlights from panelists Lynda Wicker, Chris Boggs, Daniel Heathand of course, Ken Clark.
First topic – Key areas of growth for 2012: What job titles and skill sets will see the most demand?
Daniel: The relatively young age of the SEO and digital marketing industries helped them fair better during the economic downturn. That plus the near constant need for experts in these fields has driven demand. The three key areas that will see high demand this year: search marketing across the board, analytical roles and development roles.
Lynda: Finding people in search who possess the right search skills as well as the ability to create relationships is still tough on the agency side. Analytics and UX are also experiencing growth at JWT. Their clients want help navigating the digital space so they need people that have the right combination of digital skills as well as credibility in the industry.
Ken: The hottest part of the search job market right now is the "middle tier" of professionals which includes SEO Managers, SEO Analyst, SEO Specialists and makes up 50% of the search jobs based on the Onward Search SEO Salary Guide. These are the "core doers" of the search community who are being offered salaries between $60K and $90K. The competition for these candidates is so fierce, experienced candidate receive multiple job offers at once and can have up to 4 active jobs they're working on at any one time during their career transition.
Within these skill sets, he's seeing a strong trend from employers where the separation between technical SEO and content driven SEO has become much more defined. What used to be a singular role has developed into two separate disciplines. He also pointed out the impact social media marketing has had on search, in so much that a clear understanding of how social affects a search strategy is an assumed skill among Internet marketers these days.
Chris: His company relies on strategists who can identify potential problems and prepare strategies that mitigate technical blockades for SEO. The value there is having a strategist who doesn't necessarily lead with their technical chops but understands it enough to leverage that information. Mobile developers and e-commerce developers are very much in demand because people need to be connected. He's seeing more and more people come from SEO and repackaging their resume to make it appear more "social."
Second topic – Breaking into these industries and resume tips for both the newly qualified candidates and those changing their skill sets.
Lynda: "Blasted" resumes are obvious so candidates need to be very clear about what they're after and what they want to do. She recommends being authentic and personalize your approach for the job you want and to the company you want to work for.
Ken: When it comes to breaking into search, you need to get and demonstrate your experience as fast as you can. First, show you have the drive and the passion for the industry that will convince an employer to take you on. Start by working on a project that will give you the real world experience. Non profits and family members' websites are great places to start. Or just create a site of your own where you can demonstrate you skills. The best resumes will contain a lot of quantifiable information about growth and impact you've achieved.
Last Question: How should job seekers employ social media during their job search?
Chris: Ask yourself if you'd post something to your Facebook account knowing that your mom would see it. Don't embarrass yourself and close doors with what you share on social media, and on the flip side, don't miss the chance to indicate a level of sophistication and a passion for the industry by posting relevant articles and discussions.
Lynda: Agencies are using social media a lot more in their recruiting. When looking at candidates she wonders, do they have the passion for the industry, or is it all drinking games, etc, on their accounts? Looking at social profiles helps to save time when identifying who has the passions and pursuits they're looking for in their next hire.
Ken: The dos and don'ts of social media for job seekers are all about common sense. Live on LinkedIn because that's where the recruiters are. Make sure you have a good LinkedIn strategy and don't forget to "SEO your LinkedIn profile" because that will make it easier for the right people to find you. Also, make sure you are sharing the right information and following the right people to find the best opportunities.
Daniel: You have to be targeted in how you use social media. "There is an element of big brother around social media now" so it pays to maintain a professional demeanor on all your social media platforms.
For the full presentation and all the great advice everyone offered, view the webinar here on the ClickZ Academy website. If you'd like a more direct connection to your dream digital marketing or tech job this year, the Onward Search recruiters are looking forward to hearing from you.