Onward Search is psyched to attend some very cool events this year and we want to make sure you don't miss a single opportunity to meet up with us! We look forward to connecting with job seekers and established professionals alike in interactive design and Internet marketing, plus hiring managers seeking their next super star employee. So let's all get together to make some connections, enjoy exclusive content, and bask in the glow of industry leading speakers at these events. See you there!
SXSW 2012: March 9th – 18th It's the annual festival of emerging technologies, digital discoveries and more original music, film and creativity than you can shake your iPad at. Join the Onward Search Executive Search and Dallas teams in Austin, TX for this educational, inspirational and entertaining powerhouse event. You won't regret it!
SES New York 2012: March 19th – 23rd After you've had your fill of interactive awesomeness at SXSW, head straight over to the big apple for a serious dose of search and online marketing education. The 70+ sessions offer something for everyone who wants to bring their online skills to the next level and leave their competition in the dust this year.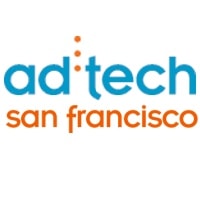 AdTech San Francisco 2012: April 3rd – 4th It's called THE largest digital marketing show, and for good reason. Agencies, brands, publishers and service providers all gather here each year to swap ideas, learn from each other, network and make things happen. The Onward Search San Francisco and Executive Search teams will be at booth #1218 so don't leave the event without saying hi!
Internet Retailer Conference & Exhibition 2012: June 5th – 8th If you want to learn cutting edge tactics for connecting with your customers this year, sign up for IRCE 2012 today. This conference explores best practices for successful e-commerce in social media, mobile commerce, e-marketing, improved back-end operations, and tons more. It's everything a conversion hungry e-retailer could want, including a chance to meet the Executive Search team and talk shop.