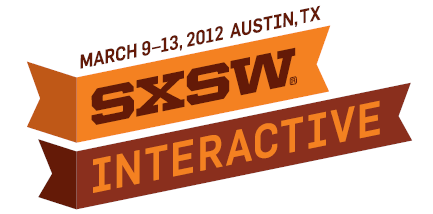 When most people think about South By Southwest (SXSW), they'll think of rockstar legends, pop icons, and stages filled with musicians and instruments. But days before the bass pumping ear candy, you'll find yourself in the midst of the most innovative minds and thinktanks  from the Interactive media sector.
SXSW, held in Austin, TX, boasts a participant level exceeding 50,000 over the course of 9 days. The Onward Search Team will be participating in the Interactive exhibitor area at the Austin Convention Center, booth #1544. The Interactive conference features a wealth of technology discussions, countless panels, workshops and hackathons, all of which have played major roles in the birth of start-ups, new career opportunities and lasting relationships. I mean, come on! It's where Twitter and Foursquare first got their start. (Hashtag)Awesome!
Trade show hours are:
Monday, March 12 – 11:00-6:00PM
Tuesday, March 13 – 11:00-6:00PM
Wednesday, March 14 – 11:00-6:00PM
Thursday, March 15 11:00-4:00PM
With SXSW's original goal in mind of creating an event that would act as a tool for bringing together creative people, inspiring companies, up-and-coming musicians, and the film industry, to share ideas and to develop their careers, how exactly does one actually navigate the networking landmines of SXSW Interactive?
I was lucky enough to track down a pair of veterans in the Interactive playing field. They've provided experienced advice from their nearly 20 years of attendance at South by Southwest.  If there's anyone to listen to it would be these guys.
Steve Pilon; @Code18Atlanta
Creative Director at Code18 , Atlanta, GA
As a SXSWi veteran, Steve Pilon has been attending SXSW for 15 years; he's networked with the best and has been kind enough to offer us his suggestions to make the most of this week-long event.
The Advice
Don't over-schedule, and don't over-plan: So much of the SXSW experience is just about being there and going with the flow. That doesn't mean you can't have an agenda. Most people do, whether they are seeking a new job, or a new client, or just trying to build some buzz for their company. SXSW boasts 5000+ events, plan your schedule accordingly.

Accidental Meetings: The best experiences and the best contacts always seem to happen as the result of happy accidents. The person you sit next to on the plane to Austin or on your morning shuttle ride might be your next client, or your future employer. Take in the sites, the people and keep an open ear to the conversations around you.
Martin Atkins; @marteeeen
Owner at Invisible Records, Chicago, IL
Martin has spoken at SXSW for the past few years, he's been a drummer for Public Image Ltd., Killing Joke, Nine Inch Nails and Ministry; authored "Tour: Smart" (2007); and presently teaches at Madison Media Institute.
The Advice
Wear Comfortable Shoes: First off – it's CRAZY down there! Wear comfortable shoes! You'll end up walking miles! The Austin Convention Center is a very large venue and SXSW Interactive Festival programming occurs at 15 different campuses in and around downtown Austin. You will find maps on-site in each event's pocket guide; plan ahead and familiarize yourself with the locations of your events. If you would rather save your feet, then be sure to ride the FREE Interactive Campus Shuttle from venue-to-venue. Be prepared to meet people on the street or the shuttles – you never know who you'll meet.

Stick Around after the Panels:Not only should you try and learn as much as you can by attending panels and discussion but stick around at the end – most speakers will stay around afterwards, they want to network as well, and better way to do that than with a captive audience. So, hang around and let the speaker know if you enjoyed the event or simply pick their brain a bit, you never know where your conversation may lead.

Navigating SXSWi, There's An App For That: Navigate the throngs of people, traffic and hoards of party goers by downloading the SXSW® GO app by Womzit, it allows you to view/build your schedule, see a map of what's happening and stay connected to the social world. From your browser or mobile phone, you can know where you're going and when with the Interactive Campus Shuttle Tracker for up-to-the-minute information about shuttle locations.

Stay Away From Mad Partying:As the owner of a Record Label with many years of networking under his best, Martin tells anyone that will listen to stay away from mad partying – "You can do that when you get home." With over 500 of the world's most innovative companies from Fortune 500s to the fastest growing start-ups hosting parties and happy hours it will be hard to miss out.
Planning on attending?
Don't forget to connect with our Onward Search team on Twitter ! You can also check out our Onward Search Facebook page for up-to-date SXSW Interactive event coverage.
SXSW has provided you with an interactive SXSW first timers' guide for additional tips on optimizing your SXSW experience, check it out!
If you have any advice for our readers, please feel free to let us in on your tricks of the trade(show).