Few members of an Internet team are as fundamental to its success as those who manage the company's search engine marketing.  The difference between hiring low-level staffing firm and working with an all-star team is the difference between wasting money and effecting a prodigious shift in a company's incoming leads.
If you're a PPC specialist who's interested in moving your career to new and fertile grounds, Onward Search is ready to help you. Our PPC Jobs Salary Guide is packed with information about which cities have the most openings, which job titles are in the greatest demand, and what the earning potentials are across the nation.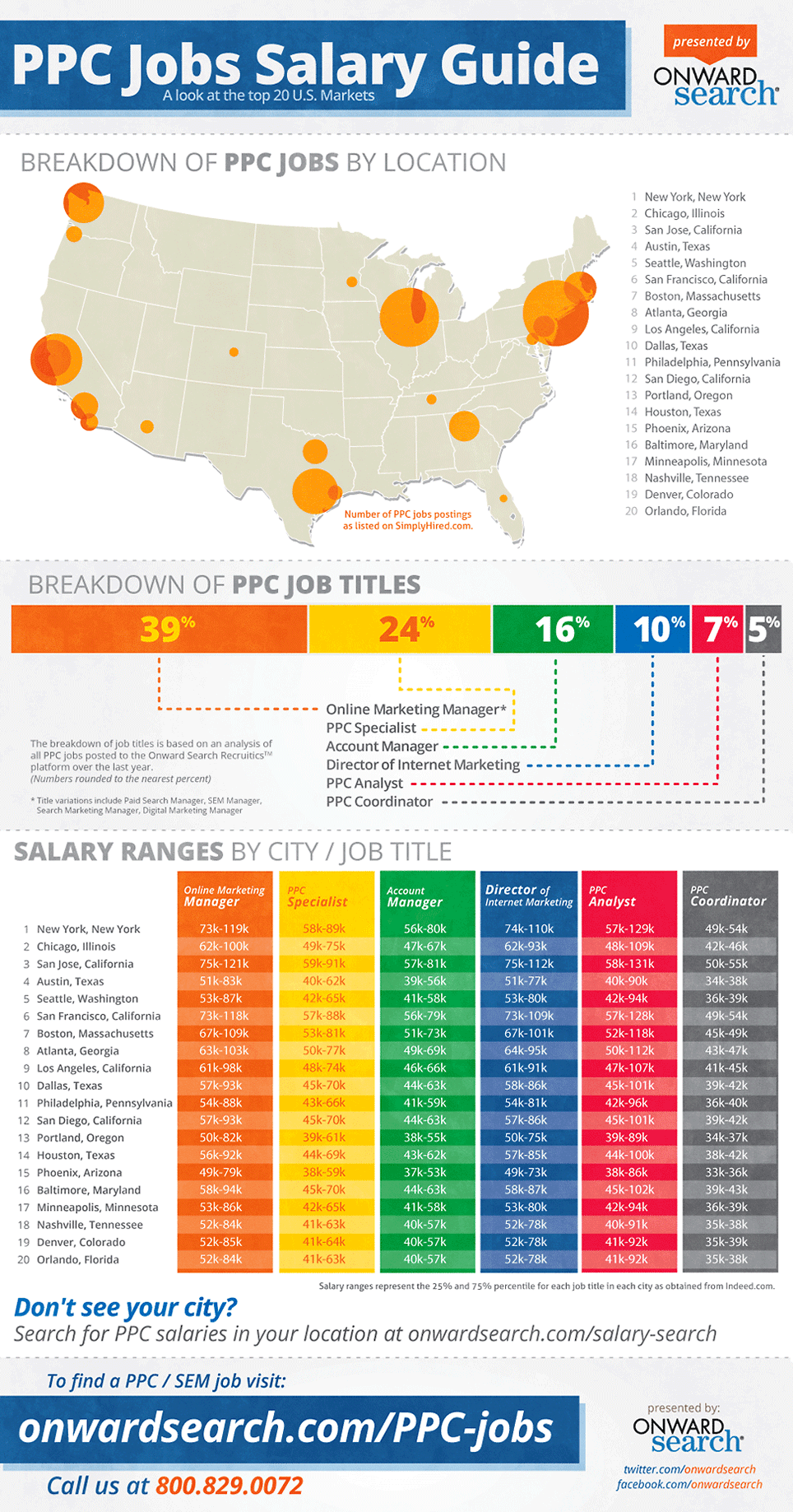 This infographic marks Onward Search's third installment in our series of guides for Internet Marketing Professionals, along with our SEO Jobs Salary Guide and our Social Media Jobs Salary Guide.  We've also developed a useful Career Center, where digital marketing and creative professionals can pick up some handy tips and advice for advancing themselves professionally.
Are you ready for the next step in your career?  Check out our PPC job listings across the USA, or apply today to get in touch with our experts!