The Onward Search team will be attending SXSW Interactive 2014 next week for our third year in a row. While the Festival is always over flowing with excitement, this is the most exciting year for us yet as we'll be unveiling the new look and feel of Onward Search. Come visit us at booth #646 to check it out! While there you can also find out what you're worth with our digital, creative and technology salary guides, grab some cool swag and meet the team to hear about the great opportunities we have available right now.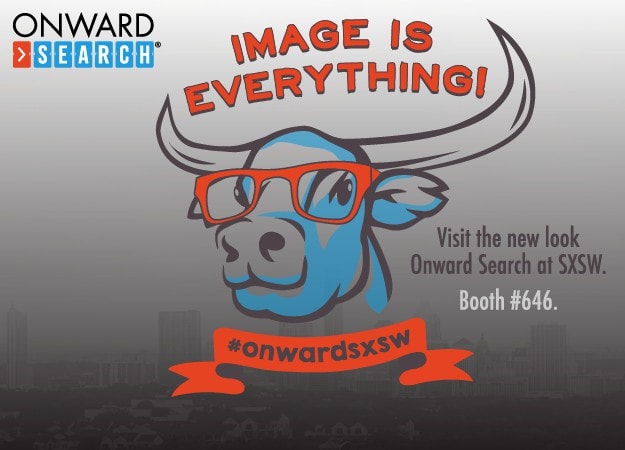 Onward Search will be at booth #646:
Sunday, March 9 | 11:00am-6:00pm
Monday, March 10 | 11:00am-6:00pm
Tuesday, March 11 | 11:00am-6:00pm
Wednesday, March 12 | 11:00am-4:00pm
Make sure to connect with our Onward Search team on Twitter to get updates on SXSW and find out where they'll be after hours.
The Onward Search SXSW Team:
We look forward to keeping SXSW 2014 weird again this year. See you in Austin! #onwardSXSW