[accent]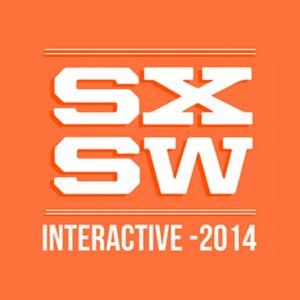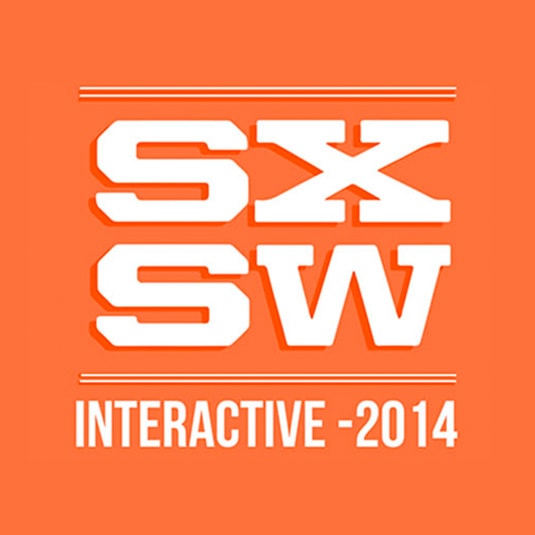 As Onward Search prepares to descend on Austin for SXSW 2014, we wanted to offer some advice to attendees based on our previous years at the nation's largest interactive event. SXSW provides an exciting, informative and unique experience for the digital creative and tech community, but keeping up with the pace is definitely the week's biggest challenge. Whether you're a SXSW veteran, or a first timer, you risk being swallowed up by the sensory overload that is this amazing festival. Make note of these tips to get the most out of your experience.[/accent]
Make a schedule, but be flexible.
It's easy to get to attached to a rigid agenda with SXSW boasting 5,000+ events, but so much of the magic that is the SXSW experience is just about being there and going with the flow. While it's good to have a plan so that you don't get overwhelmed, if you get too structured, you could miss out on some of the spontaneous experiences that you might encounter. It's important to find the right balance between schedule and spontaneity.
Pace yourself and hydrate.
When you arrive you'll most likely want to hit the ground running and try to cram as much into your first day as possible. Don't! You will easily exhaust yourself if you try to do too much at once and you have multiple days to take it all in. Also, make sure to stay hydrated. The air in the convention center can be quite dry and you're going to be on your feet quite a bit, so be sure to drink lots of water and pack a reusable bottle for refills.
Wear comfortable shoes.
SXSW Interactive is a marathon where you could end up walking miles each day. The Austin Convention Center is a very large venue and the Festival also offers a full slate of conference events and exhibitions at venues within walking distance of the Convention Center. How will you be able to enjoy all the show has to offer if your dogs are barking? Or if you would rather save your feet, then be sure to ride the free circulating Interactive Festival Shuttles from venue-to-venue.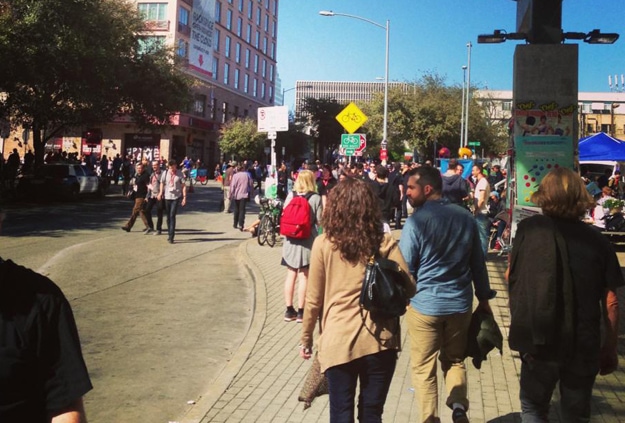 Stick around after the panels.
Not only should you try and learn as much as you can by attending panels and discussions, but stick around at the end. Most speakers will mingle afterwards to get feedback and network with the audience. Hang around and let the speaker know if you enjoyed the event or simply pick their brain a bit. This one-on-one face time with some of the brightest minds in emerging technology is invaluable.
Don't over do the partying.
With all the excitement and parties happening all day, it can be easy to get swept up. While the long list of parties and mixers allow for great networking opportunities, you want to make a good, memorable impression, not a boozy one. And if you're not careful, you might find yourself on the plane home full of regret for all that you missed. With hundreds of the world's most innovative companies, from Fortune 500s to the fastest growing start-ups, hosting and attending events, there will be plenty of fun to be had. Try to use good judgement and remember, what happens at SXSW Interactive lives on the Internet forever.
Be open to meetings anywhere.
The best experiences and the best contacts always seem to happen as the result of happy accidents. The person you sit next to on the plane to Austin or on your morning shuttle ride might be your next client, or your future employer. Take in the sites, the people and keep an open ear to the conversations around you.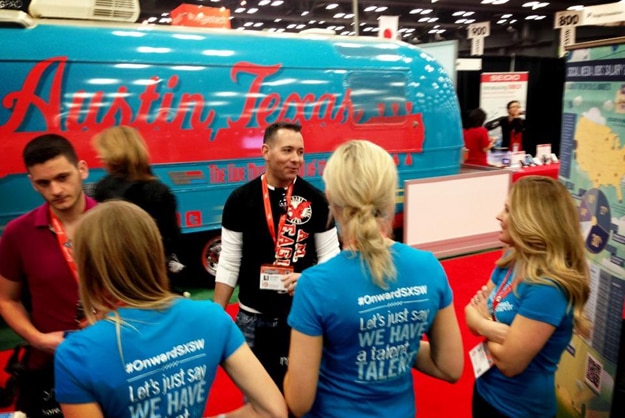 Get smart with your smartphone.
With all that's going on, it's very easy to lose track of time, schedules and perhaps even a few over partied colleagues. Download these essential apps that will help you get the most out of this year's Festival, navigate Austin and network like a pro.
Stay charged.
All the amazing apps at SXSW will drain your device and you'll find yourself on your phone more than normal. To ensure that you're not caught with a dead battery fully charge each morning, bring your charger with you at all times, invest in a portable charger, like a Mophie, or come juice up at the charging station at the Onward Search booth # 646.
If you have any advice for our readers, please feel free to let us in on your tricks of the trade(show). And make sure to connect with the Onward Search team at booth #646.