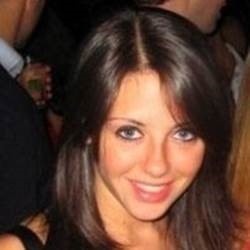 [accent] This month's tips come from Lilach Feldman, Business Development Manager on our New York City team. Lilach has been working in creative staffing for over eight years and is now focused on building relationships with the best agencies, product shops and companies in New York. Some of her interests include running, biking, cat memes and finding the best ramen in the East Village.[/accent]
Tips for Job Seekers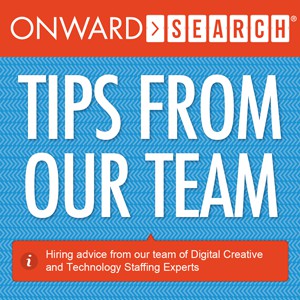 Social Media Be careful in how you portray yourself when it comes to social media. Is your LinkedIn photo professional or is it a shot of you holding a mojito from your last happy hour? Are you ridiculing your old boss in your Facebook status? These are all things to be aware of, as potential employers very frequently dig into candidates backgrounds.
Follow Up Always send a 'Thank You' after an interview, but make sure you do it appropriately. Don't go to an extreme with incessant calls and emails. Be thoughtful, specific and concise in your message. Include points from your discussion and how they highlight that you're a good fit for the role. If you felt the interviewer had a potential concern about one area of your experience, address it positively and play up your strengths.
NetworkingGo out and network! You never know who you'll meet at the next New York Entrprenuers Meetup or your school's alumni group. Come prepared with business cards (you can easily design and print your own at sites like Vistaprint) or take advantage of mobile networking apps like Hashable (easily save and remember everyone you meet) JumpScan (create a personalized bar code with your contact information) and Eventbrite (find new events, manager tickets and RSVPs and share your events).
Tips for Employers
 Get Clear About What You Want How can you find what you're looking for if you can't get clear about what you want? Make sure you have a job description that hits all points for your ideal hire. If PHP would be nice to have, but isn't a requirement, make sure candidates know so you don't deter great talent from applying.
Interview Process Have a well-defined interview process so that you can communicate to recruiters or strong candidates. Let them know what steps are required to bring them closer to landing the job, especially if you require a skill test. This helps as candidates are active in their job search and need to set timelines for making a decision.
Be Transparent Is your client very demanding? Is someone on the team extremely difficult to work with? Be transparent with applicants during the interview process. The last thing you'd want is for them to come onboard and then feel misled by the unexpected.
If you're in need of digital creative or technology talent in the New York market, or you're looking for your next great role, connect with Lilach on LinkedIn, on Twitter or give her a call at 646.935.1170. Job seekers can search our nationwide jobs to see what's available and employers looking for talent can submit a request to their local market.