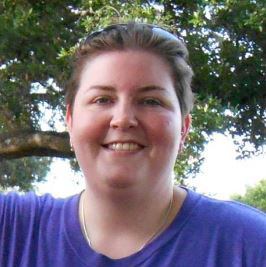 [accent]This month's tips come from Kasey Carpenter, Senior Recruiter on our Houston team. Kasey has been recruiting for design, front-end development and UX roles for the past seven years. Design has always been a passion for her, but the skills never stuck. Recruiting has kept her close to the industry she loves while allowing her to help people reach their career goals. Outside of work, you can find her maintaining a collection of adult tricycles, working on recipes, planning tattoos, hanging out at live music or art shows or working on her house and garden.[/accent]
Tips for Job Seekers
Know what you do and want to do. 
Regardless of what stage you're at in your career you should know and be able to articulate your abilities and successes in previous positions. Also, have an idea of what your next step should be.You don't have to decide what you're going to be or do for the rest of your career right now, but you should at least have an idea of what you're looking for.
Sell yourself.
Target some part of your communication to the position you're applying for. If you're interested in a position, please make sure that your resume, cover letter, email introduction or LinkedIn note tell the reader where and how you fit the needs of the position. Even if you're not 100% sure you're the right match for the position, if you can tell the story of how you could be a good fit, do so. Don't make the reader assume what you need them to know.You might not get a call back and miss out on what could've been a great fit, had you only sold it!
Be open to suggestions and advice.
If a recruiter is presenting you to their client, trust them when they make suggestions on a portfolio redesign or a resume update. Their goal is to ensure their client will be able to understand why you're a fit for the position at first glance, to encourage them to continue perusing your background and samples.
Be you! 
Most importantly of all, be yourself. Whether in person during an interview, or in print in your resume or LinkedIn profile. You will succeed in life only when you're genuinely who you are. Hiring manager's hire not only for hard skills, but also for personality and culture fit within the team. Show them who you are and why they want to work with you!
Tips for Employers
Know what you need and why you need it. 
You don't have to have all the pieces of the puzzle, but if you're engaging a recruiter's service, please have the key needs easily identified. A bulleted job description is superfluous if you can't explain to your recruiting partner the needs of the role, how it fills the gaps on your team and how it affects or impacts the work your team or department does on a whole.
Be ready to hire! 
Often times you might be tempted to "see additional candidates" after that amazing interview with only the second candidate you've received. The grass is greener where you water it. So whether you meet the right candidate immediately, or further in the process, be ready to pull the trigger when you find them or you run the risk of losing them.
Trust your recruiting partner!
Chances are, if you're working with a recruiter, you either don't have the time to sort through all of the unqualified candidates, or you don't have the particular expertise to screen for the skill set you need on your team. Get to know the recruiter before you give them a role to work on. Learn about their knowledge and successes, and trust in their abilities. They're taking everything into account when screening candidates for your position – the job description, the company culture, your personality as a manager and the personality of your team. They're here to make your life easier and help you be more productive and successful!
If you're in need of digital creative or technology talent in the Houston market, or you're looking for your next great role, connect with Kasey on LinkedIn, on Twitter or give her or a call at 855.834.1728. Job seekers can search our nationwide jobs to see what's available and employers looking for talent can submit a request to their local market.