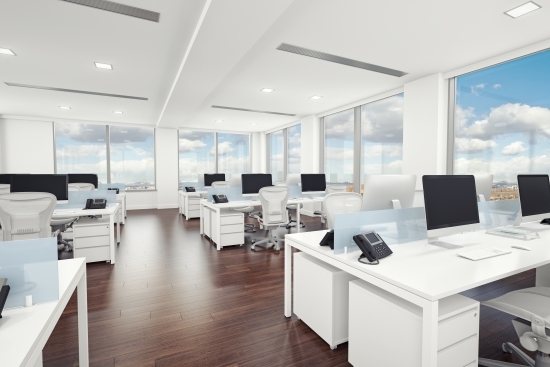 During the summer months, you might notice that your office is a bit quieter, your co-workers are less present and, in general, projects are taking a bit longer to complete. But, if you're an HR manager or hiring executive, your attention is probably spent trying to understand, and counteract, the inevitable drop in productivity that businesses experience between Memorial and Labor Day.
The true cost of the dog days of summer
It's been long understood that, during the summer months, productivity tends to decrease. Between employees taking advantage of vacation time, summer hours and other seasonal distractions, many established studies have found that productivity can decrease by as much as 20 percent during this time of the year.
While many businesses understand seasonality as just one part of the cost of doing business, leading hiring managers and executives understand the true cost associated with the dog days of summer, and the impact it has on their organizations' bottom lines. According to recent research by the Society of Human Resource Management (SHRM), the annual cost of all paid time off is equivalent to as much as 22.1 percent of overall payroll.
How to heat up productivity during summer months
The cost associated with paid time off can be shocking, but that doesn't mean it requires an equally shocking response. The way to increase productivity during these slow months isn't to cut down the number of vacation and sick days your employees receive. In fact, restricting the number of days off employees receive can adversely affect office morale, leading to less engaged, more overworked and more resentful employees.
One study even discovered that, if Americans utilized all of their vacation days each year, rather than leaving on average 3.2 days unused, nearly $160 billion worth of business would be added to the economy, and nearly 1.2 million new jobs created. In short, vacation time is good for your employees, your business and the economy.
So what to do about the loss productivity and longer project lifecycles that businesses must endure around this time of year? One important option to explore is the idea of bringing freelancers, when employees are most likely to be utilizing some much needed PTO.
First and foremost, bringing on capable freelancers allows your employees to take time off without the guilt associated with leaving a colleague with an extra workload, and can also significantly limit how much employees check into work remotely–when they should be kicking back on the beach. This helps ensure the work that needs to be done is getting done in a timely fashion, and that your employees come back from vacation feeling well rested and not as if they never left.
Secondly, freelancers can help keep projects moving that might stall out otherwise when key players take time off. For instance, if you're PPC specialist is planning on taking a vacation, you'll want to make sure your site isn't losing traffic, and budgets don't fly out of control, while they're away. With a well documented strategy in place, a freelancer can come aboard during your PPC specialist's PTO and ensure your ads remain optimized, your spend is under control, and site traffic remains within its current trendline.
Although summer slowdowns may be unavoidable, they are most certainly manageable and don't have to negatively impact your bottom line. While you might not want to hire a freelancer to fill in for each employee who uses their PTO during vacation season, strategically hiring freelancers for key talent is a way to help curb productivity loss without putting extra stress on your workforce.
To learn more about how Onward Search can help you find top quality freelance talent for your creative, digital or marketing needs, contact us today.