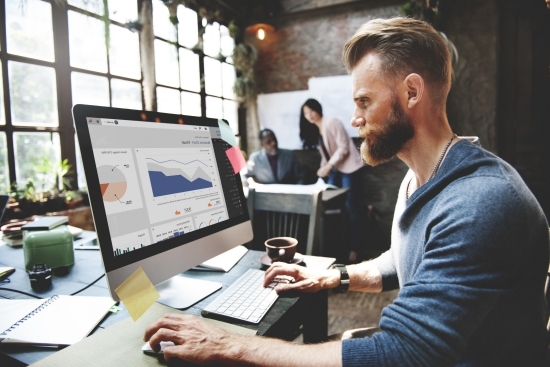 "This Week in Creative Staffing" is a blog series by Onward Search. Each week, we'll bring you a quick round-up of some of the most interesting, newsworthy and thought-provoking articles we've come across about the creative staffing industry, in the last week.
With that said, here's what you missed in the week that was:
Day in the Life of a New Breed Marketing Expert:
When you think of marketing professionals, you might picture a highly coordinated event, maybe a billboard or commercial advertisement, or some sort of digital retargeting campaign. But, in 2016, a new breed of marketer is taking over and their field of expertise is… data. In this post, you can get a sense of what these marketers juggle during a 24-hour workload, and gain some insight into the future of marketing.
How One Florida City is Reinventing Itself With UX Design:
User Experience (UX) Designers might flock to tech giants like Google, Facebook and Amazon when looking for new work, but a myriad of new employers are now flocking to these digital creatives. This post highlights one such scenario, where Gainesville, Florida, decided to leverage UX Design to make their city the best place for its residents to live and work.
Workforce Planning for the New Normal of an Uncertain Future:
Business models seem to be constantly changing and it seems that not a day goes by where we don't hear of a major business, brand or digital agency "pivoting," or "reassessing," for the future. Why? Because as skills continue to rise, as does the war for talent, hiring managers must consider the future of the workforce and take into account careful planning if they want to build the successful workforce of the future. While Onward Search can help you with that right now, it's worth giving this post a read to better understand the difficult hiring will present as we move forward.
Microsoft's Speech Recognition Software As Good As Humans for First Time Ever:
If you're a fan of artificial intelligence (AI), chances are you've had your ear to the ground of late, as the race for control of the smarthome begins to heat up (Google recently announced a challenged to Amazon's Alexa). And, now that Microsoft is in the mix–making headlines like the one above–the promise of AI powered pocket assistants is beginning to come to fruition. The question is, how long until major brands and businesses begin to feel the pressure to provide features in their digital projects that play nicely with these learning machines?
3 Apps for Developers Building Their Skill Sets:
This headline is admittedly self-serving, but is still important for two points. 1) This post is an excellent resource (if we do say so ourselves) for developers who are looking to squeeze in some coding practice during a commute, in their spare time, or in general whenever they're on the go. And 2) it illustrates a growing medium used to deliver educational content, which is rapidly going: the mobile app. Read on to learn more.
Want more creative staffing news? Check back next week for another round up, and keep an eye out for content for job seekers and hiring companies alike, on the Onward Search blog.