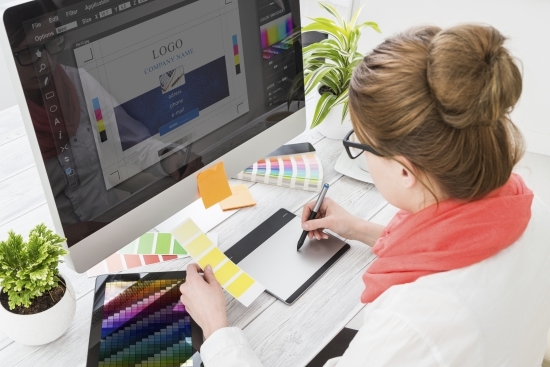 "This Week in Creative Staffing" is a blog series by Onward Search. Each week, we'll bring you a quick round-up of some of the most interesting, newsworthy and thought-provoking articles we've come across about the creative staffing industry, in the last week.
With that said, here's what you missed in the week that was:
"Design Has Nothing To Do With Art":
One of the most common misconceptions about design–be it graphic design, UX design, or any other subset of the field–is that it doesn't have a direct connection to art. In fact, making that mental leap, as many of us admittedly have made, could limit your ability to leverage design to drive your business. In this post, graphic design legend Milton Glaser meditates on this issue of defining design.
Harnessing Behavioural Psychology to Enhance User Experience:
Over recent years, many in business and marketing have turned their attention to behavioural psychology to better understand their target audiences and to provide them with greater value. The same can be said, today, about user experience design. In this post, you'll learn about how UX professionals are leveraging behavioural psychology and how that's helping their companies drive more business.
Millennials' (Brand) Loyalty Problem [INFOGRAPHIC]:
Today, Millennials are not only the largest portion of the US workforce, but they also hold the most buying power. As such, businesses have pumped unfathomable amounts of money into researching this consumer base. One finding is that Millennials are fiercely loyal to brands, making them some of the most difficult consumers to cultivate and convert. Read on to learn more about how this generation of consumers views the marketplace and what that will mean for your marketing strategies.
How Steve Jobs Got the Absolute Best Out of His Teams:
Creative teams need great talent to perform, but they also need great leadership. While Onward Search can provide industry leading talent to those in need, it's ultimately up to the creative directors, lead designers and other team heads to get the most out of what their talent has to offer. In this post, Inc. Magazine dissects how Apple co-founder Steve Jobs was able to accomplish this over his legendary career, breaking it down into steps you can implement into your leadership strategy.
Skills Deficit Hampers IoT Growth in 2017:
As November wains on, businesses have begun to set their sights on 2017. And, while there's much to look forward to in the year ahead, Forrester is predicting the Internet of Things space might not want to be looking through rose colored glasses. Their latest predictions detail a slow down in the space, thanks in large part to a skills gap. The IoT's future, therefore, will be in part contingent upon these businesses ability to locate, attract, hire and retain some of the most sought after talent in the the creative staffing space.
Want more creative staffing news? Check back next week for another round up, and keep an eye out for content for job seekers and hiring companies alike, on the Onward Search blog.