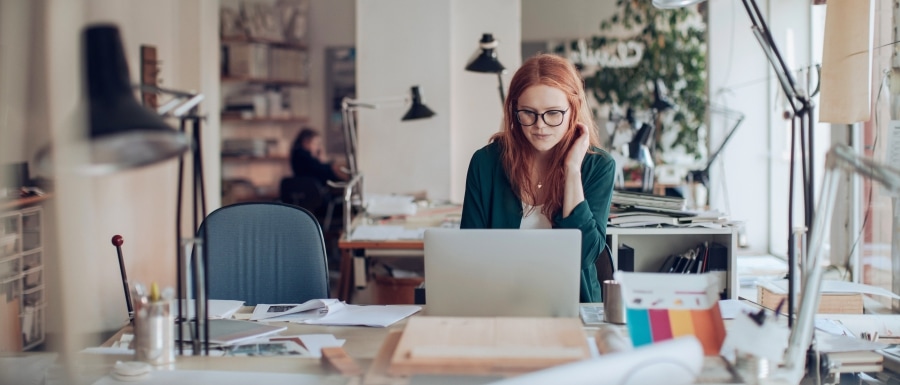 "This Week in Creative Staffing" is a blog series by Onward Search. Each week, we'll bring you a quick round-up of some of the most interesting, newsworthy and thought-provoking articles we've come across about the creative staffing industry, in the last week.
With that said, here's what you missed in the week that was:
How the Gig Economy Will Change in 2017:
As we discussed last year, in a column for ERE titled, "Everything You Need to Know About the Gig Economy," this growing part of our workforce can no longer be ignored. That's why it comes as no surprise that many thought leaders in the creative staffing space, are reexamining the Gig Economy as we head into the new year. Read on to learn about what we can expect from it in 2017, from the experts who work closest to it.
Need a Job? These Are the Top 5 Fields Hiring in 2017:
The first two or three months of the year are primetime for businesses and agencies who are looking to hire new talent. With budgets reset and goals understood, many are rushing to lock down top talent before their competition beats them to the punch. But where is competition the greatest? The New York Post highlights the top 5 fields with the biggest talent needs in 2017 here. If you're looking to hire in one of these 5 areas, your clock to hire top talent has already begun!
Why User Experience Engineering is a Must for the Financial Industry in 2017:
When major industries are disrupted, it usually makes major headlines (like when Uber entered the scene, just a few years ago). But one major US industry has been in the midst of disruption for years, to little fanfare. That of course is the financial industry. With a growing number of mobile app offerings, and fierce competition from online banks that own no brick-and-mortar stores, the battle over customers in this space could very well be determined by UX design. Read on.
What's in Store for Freelancers Under President Trump?:
Politics aside, this Friday the country will witness one of the cornerstones of our democracy: the peaceful transition of power. And, after Jan. 20's Inauguration, it will be time for a new administration to get down to governing. What will this mean for business who use freelancers and contingent workforce? So far, it seems like there's a lot to look forward to, as Fast Company reports. Read on.
Want more creative staffing news? Check back next week for another round up, and keep an eye out for content for job seekers and hiring companies alike, on the Onward Search blog.