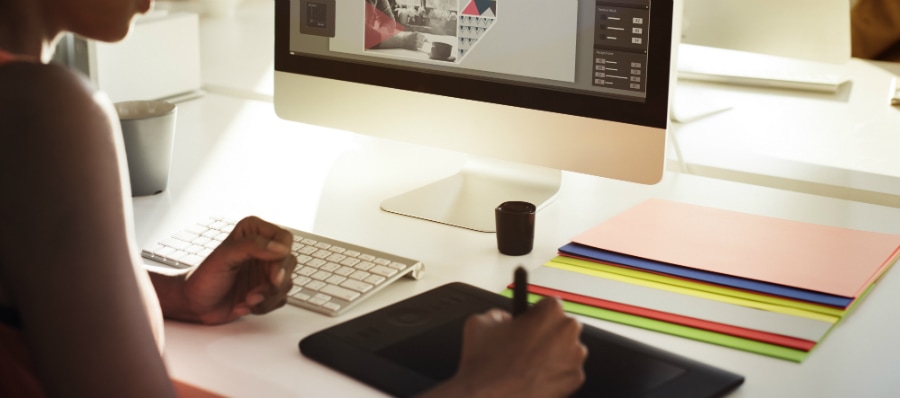 Thanks for coming back for another edition of This Week in Creative Staffing–Onward Search's weekly news roundup of important and thought-provoking content that matters in the creative staffing space.
This weekly column is your guide to recent and buzzworthy trends, insights and hiring advice.
Here's what we're reading this week:
6 Questions to Ask Before Hiring a Freelance Graphic Designer:
The value of a graphic designer should never be understated. While they might not have a direct effect on the products or services you sell, they fruits of their labor are often the first touchpoint a customer has with your business or brand. That said, getting the hire right–the first time around–is a must. Read on to learn 6 questions you should consider when looking for freelance graphic designers. (Hubspot)

15 Mind-Blowing Stats About Media and Entertainment Marketing:
The Media and Entertainment industry is about to have a marketing renaissance, according to new numbers compiled by Adobe's CMO.com. The report that produced these 15 truly eye-opening insights was conducted by Adobe and took into account the responses of more than 200 marketing executives in the M&E vertical. Read on to see the rest of the survey results, including predictions on market growth and more. (Adobe CMO)

[Find and hire Graphic Designers, Marketing Talent and more: Freelance | Executive Search]
Survey: Financial Marketers Are Not Ready For The Future:
If you're business happens to be in the financial sector, you might want to run a health check on your marketing team. While businesses in this space often tend to trend behind their marketing counterparts in other industries, a new survey shows just how far behind financial marketers are. In this post you'll get a high-level view of the findings of the sixth annual "2017 Financial Marketing Trends" and why they're important. (The Financial Brand)

The Impact of AI on Customer Experience:
As it turns out, Artificial Intelligence hasn't produced The Terminator (yet!) but instead is making it's name in business by automating costly manual systems. However, as businesses implement more and more AI in an effort to become more efficient, they'll want to make sure that they don't lose the human touch along the way. As mentioned in this article, too much AI could negatively impact your customer experience as a whole. (RNews)

Want more creative staffing news? Check back next week for another roundup, and keep an eye out for content for job seekers and hiring companies alike, on the Onward Search blog.