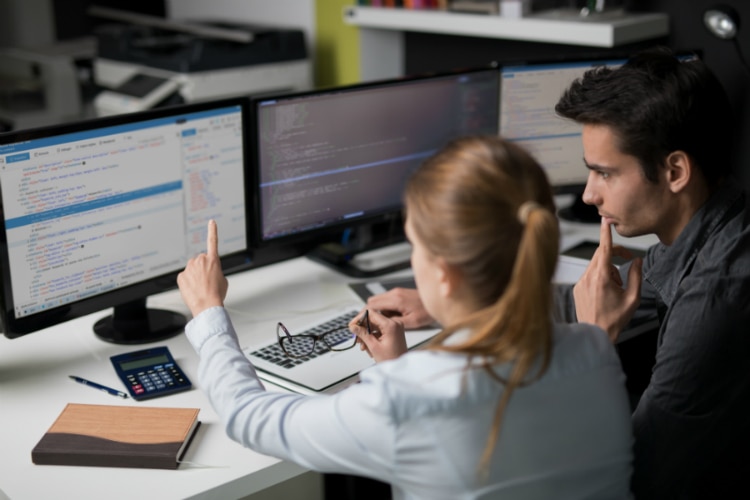 Thanks for coming back for another edition of This Week in Creative Staffing–Onward Search's weekly news roundup of important and thought-provoking content that matters in the creative staffing space.


This weekly column is your guide to recent and buzzworthy trends, insights and hiring advice.
Here's what we're reading this week:

The Convergence of UX and Performance Marketing
We've highlighted the importance of UX for businesses many a times in our weekly news roundups and one trend we've noticed is how UX has evolved with businesses. It seems each article we come across touches on how UX is even more intimately woven into a business's success than the last. In this post, we learn about how some businesses are leveraging UX to improve performance marketing and drive business like never before. (Marketing Land)

10 Thrilling Digital Marketing Stats We've Seen This Week
Digital marketing can often feel like a game of trends, so keeping an eye on the pulse of the industry is important to setting priorities, developing new initiatives and understanding hiring needs. In this stats roundup, Econsultancy pulls together a number of new studies that explain how today's politics is hurting sales, that highlight the current brand loyalty gap with the newest generation of consumers and which social media apps you should be paying most attention to. (Econsultancy)

Augmented Reality in the Newsroom
Will digital creative professionals find a new home in newsrooms throughout the country? According to NewscastStudio, a trade publication for the TV industry, the need for digital creative talent, especially in terms of augmented reality design, is on the rise. Read on to learn how augmented reality is being implemented on the national and local level, and how this trend represents a need for more engaging video content, today. (NewscastStudio)

Important Tips to Avoid Hiring the Mistake of the Century
Hiring is a difficult business function to master. Not only are you competing in increasingly tight talent markets, where the candidates hold the upper hand, but the risk involved is also great, with the cost of replacing an employee sitting at about 20 percent of said employee's yearly salary. In this article by CNET, you'll learn more specifics about what you're risking by making a poor hire and how you hire better employees by avoiding common mistakes. And, if you ever need making the right hire, fast, Onward can help. (CNET)
---
Want more creative staffing news? Check back next week for another roundup, and keep an eye out for content for job seekers and hiring companies alike, on the Onward Search blog.