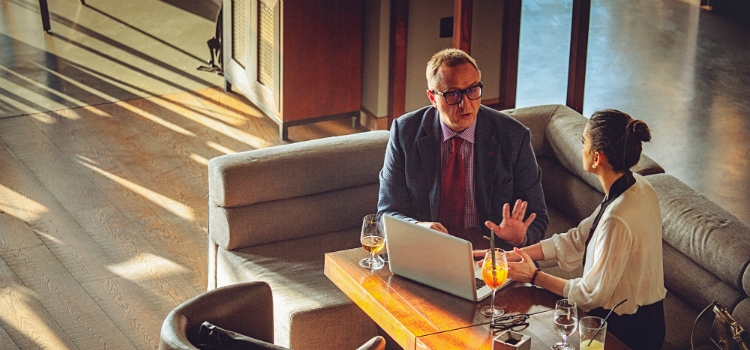 Thanks for coming back for another edition of This Week in Creative Staffing–Onward Search's weekly news roundup of important and thought-provoking content that matters in the creative staffing space.
This weekly column is your guide to recent and buzzworthy trends, insights and hiring advice.
Here's what we're reading this week:
10 Business Leaders Share Tips for Hiring Freelancers
Freelancing isn't just an exploding trend, it may very well soon be a way of life for more 40 percent of the American workforce. Of course, freelancing doesn't just benefit the worker, it benefits the employers as well as businesses look to get more bang for their buck. But, even though freelancers are appealing, you still need to know how to effectively hire them if you want to come out in the black. In this article, you'll read some advice from 10 business leaders who recount their best practices when hiring contingent workforces. (USA Today)

3 Powerful Event Marketing Trends for 2017
As marketing increasingly moves from the traditional to the digital realm, there is one "old school" marketing discipline that is standing strong and isn't going away anytime soon: Event Marketing. That said, this doesn't necessarily mean that Event Marketing isn't changing. In fact, it too is becoming more digital, as this post suggests–along with three important trends you'll want to keep an eye on. (Business2Community)

Open Source Professionals Are More In Demand Than Ever
The Linux Foundation, an organization that hosts and facilitates some of the world's largest open source projects, has released their 6th annual report on the space. Open source software development space is growing, as businesses look to go to market quickly and efficiently, and thus the demand for these professionals is skyrocketing. (ZDNet)

Why IT Managers Are Turning to Freelancers
As businesses rely ever more heavily on technology to develop, market and deliver quality products and services, the need for quality IT talent is also on the rise. However, supply simply does not meet demand today, which is making it more difficult for IT managers to find, engage and hire top candidates. In this post, you'll learn how IT managers are leveraging freelance talent to meet their hiring needs. (Baseline)
---
Want more creative staffing news? Check back next week for another roundup, and keep an eye out for content for job seekers and hiring companies alike, on the Onward Search blog.