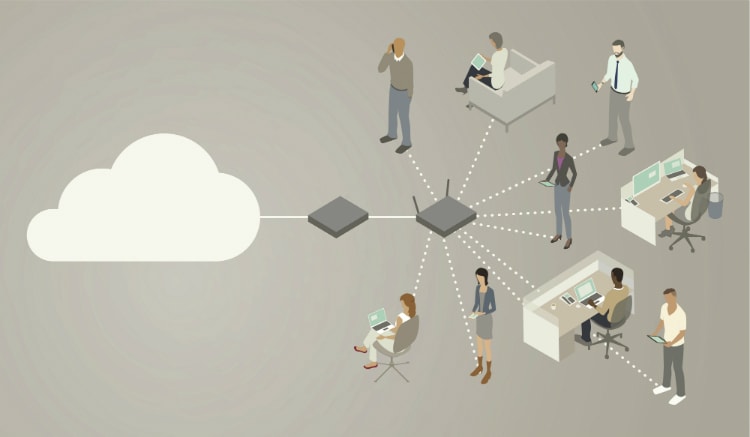 Thanks for coming back for another edition of This Week in Creative Staffing–Onward Search's weekly news roundup of important and thought-provoking content that matters in the creative staffing space.
This weekly column is your guide to recent and buzzworthy trends, insights and hiring advice.
Here's what we're reading this week:
Artificial Intelligence Will Create New Kinds of Work
Everyone who watches the Bureau of Labor Statistics' monthly Jobs Reports, knows that the number one job killer in the 21st century is automation–or jobs that are being outsourced by robots/machines. This, of course, has caused much anxiety among workers who are afraid their skills might one day be replaced. Those worries should be quelled, though, according to The Economist, who argues that Artificial Intelligence will lead to new jobs–especially in freelance. (The Economist)
How to Recruit Creatives and Create a Great First Impression For Your Startup
Start up companies today are having a "chicken or the egg" moment right now. As a start up, you'll need to recruit top creatives to bring your business vision to life, but you also need to present a great business in order to hire top creatives in a talent-constrained market. So, then, where do you start? In this piece from Entrepreneur, you'll get some insight into how you can attract top creative talent today, so you can build a better brand tomorrow. (Entrepreneur)
An Insider's Take on the Future of Coding Bootcamps
It seems like everyone is having a hard time hiring today, but no one is having a harder time than recruiters focusing their energy on the skills gap. The skills gap is, of course, the lack of a talent supply with skills that are currently growing in demand–mainly in STEM (Science, Technology, Engineering and Math) fields. With that in mind, you'd assume that the future of coding bootcamps, which aim to rapidly teach highly sought after skills such as UX Design, would be bright. Read on to learn why one industry insider begs to differ. (TechCrunch)
Designers Are Using "Dark UX" to Turn You Into a Sleep-Deprived Internet Addict
As we mention each week, one of our goals with This Week in Creative Staffing is to bring you thought-provoking material that we come across about our industry. Well, this Quartz article definitely checks that box. In this post, Anne Quito takes a look at how seemingly unnoticeable tweaks to UX design can have wide-ranging effects on end-users and explores the ethical dilemma this presents. (Quartz)
---
Want more creative staffing news? Check back next week for another roundup, and keep an eye out for content for job seekers and hiring companies alike, on the Onward Search blog.