Believe it or not, but some weren't so pumped by Apple's Sept. 12 event–and I'm not just talking about curmudgeon Galaxy owners, like myself.
While the tech giant announced a new watch, new "HomePod" smart speaker and, oh yeah, three new iPhones, it was the latter that irked advertisers the most.
Funny enough, it wasn't the "notch" on the iPhone X that sent advertisers' heads spinning (although designers will have to perform quite a dance with the notch), rather, it was an update to Safari that was quietly announced by Apple back in June but has made it's way back into headlines once again thanks to the new iPhones that are on the horizon.
Potentially worse than their mainstreaming of ad blocking software, Apple is adding what it calls "Intelligent Tracking Prevention" to its Safari web browser which threatens to upend advertisers' retargeting and traditional marketing campaigns on mobile.
What is Intelligent Tracking Prevention?
Intelligent Tracking Prevention, or ITP, is a now default setting on the Safari browser that limits how much information companies can gather on and how long they can track your web use. The "intelligent" part comes from the algorithms Apple uses to understand whether or not an advertiser is acting in a malicious way–"malicious" here meaning they've broken Apple's rules.
With ITP turned on, advertisers are further limited from dropping cookies on user's browsers and certain tracking cookies will automatically be deleted after 30 days. Further, ad networks will have only a 24-hour timeframe to access this data. (You can read more about ITP here.)
Apple introduced ITP earlier this summer as talks of iOS 11 started to heat up at WWDC and branded it as a play to protect users' privacy. But, advertisers are furious.
In an open letter to Apple, six advertising associations called the move to activate ITP as the default setting on Safari (both mobile and desktop) "heavy-handed" and wrote that Apple was responsible for creating an "amorphous set of shifting rules that will hurt the user experience and sabotage the economic model for the Internet." The letter was signed by the following advertising associations:
American Association of Advertising Agencies
American Advertising Federation
Association of National Advertisers
Data & Marketing Association
Interactive Advertising Bureau
Network Advertising Initiative
Why the iPhone and Intelligent Tracking Prevention is a deadly combination for advertisers
Advertisers know that mobile is more important than ever, especially since nearly
56 percent
of all internet traffic comes via mobile.
Apple's iPhones are already the choice device of more than 700 million smartphone users and we can expect that number to grow with the launch of new devices (especially considering Apple now has an app that helps Android users make the switch).
But the thing about iPhones, and Apple in general, is that they're closed ecosystems. By default, iPhone users have to use the Safari browser. Unlike on Android, iPhone users can't change the default browser that's launched when you, for example, tap a link in a text message. And, while some may prefer to download third-party browsers–like Google's Chrome browser–these apps tend to underperform on iPhones making Safari the obvious choice.
Therefore, we're talking about potentially hundreds of millions of people who are mainly accessing the internet via their iPhone, through the Safari browsers and advertisers can't get to them.
How to gauge the impact Intelligent Tracking Prevention will have on your campaigns
If you think you might be affected by the Apple Safari update that will go live later this month, the first thing you'll want to do is check Google Analytics (GA).
Once inside GA, you can use the left navigation panel to go to Audience → Technology → Browser & OS.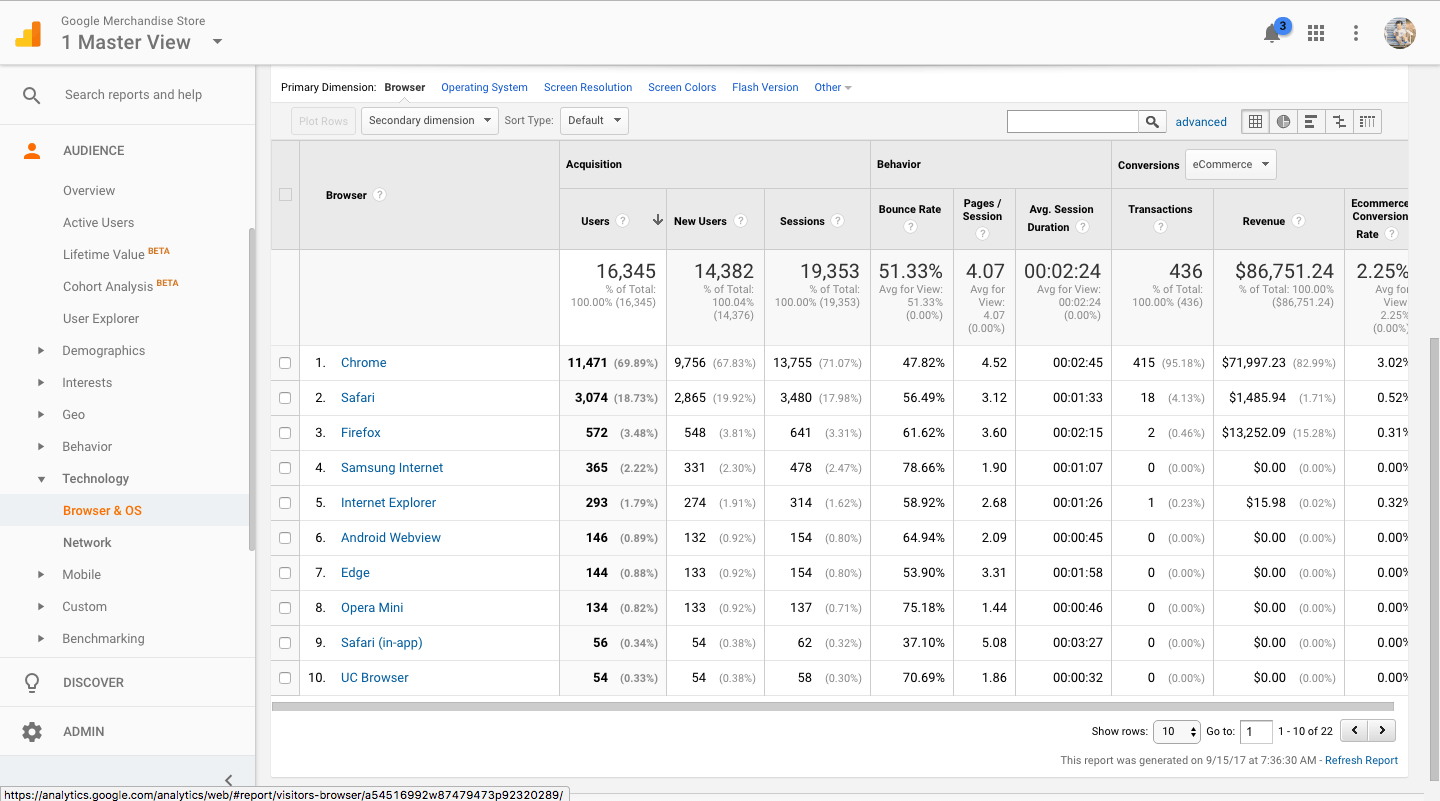 Here, you'll be able to see what portion of the traffic coming to your website is coming through Safari. You'll want to monitor this figure over the coming weeks and months to understand if your traffic is affected on Safari. If it is, it could be because those users are having a harder time accessing your advertisements.
Further, you'll want to monitor mobile traffic for the same red flag. You can access this data in GA by going to Audience → Mobile → Devices.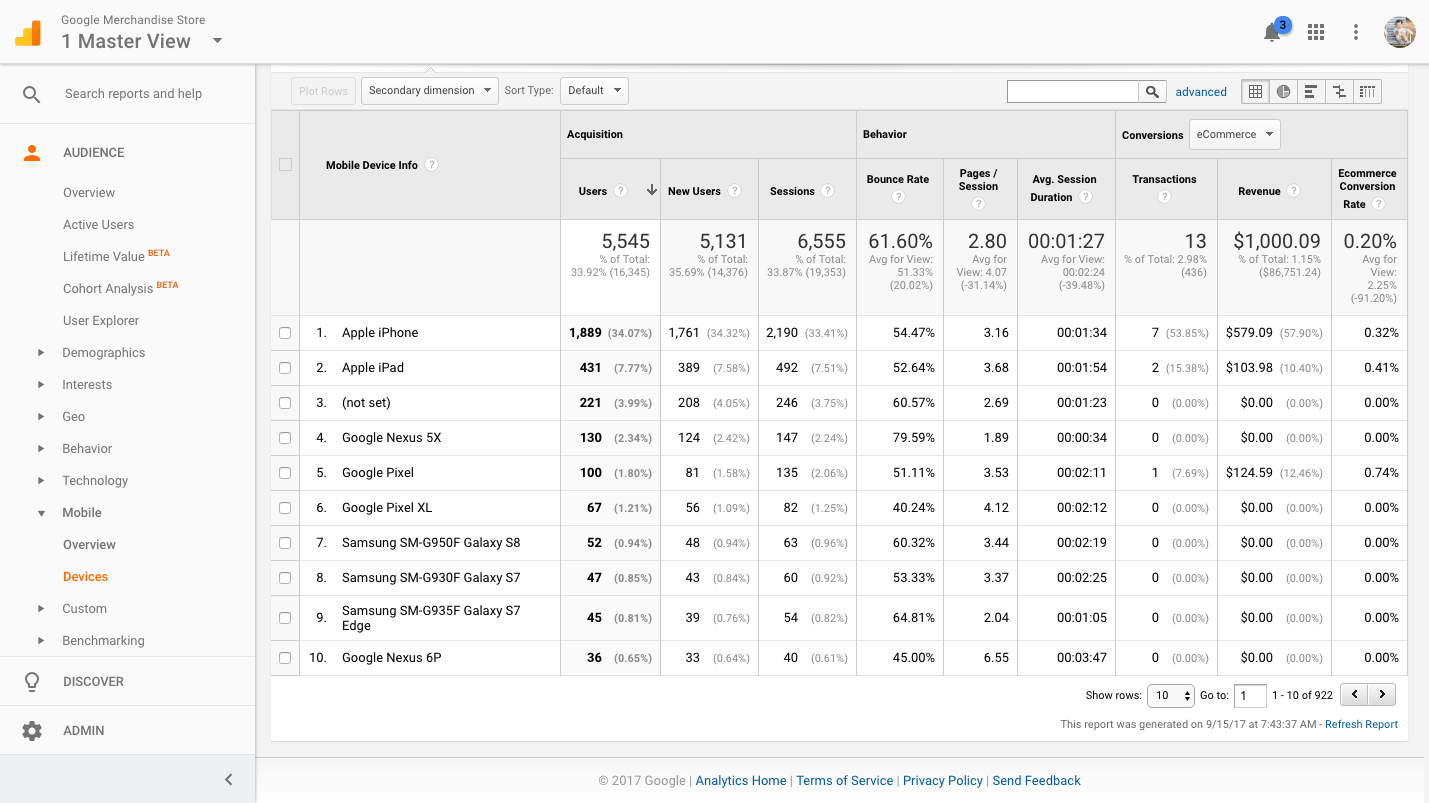 Need help adjusting your strategy for the ITP update?
Apple's launch of ITP will be a shock to many advertising strategies and you might need help making adjustments to ensure your ROI isn't hurt by it.
Onward Search can assist you in finding freelance or full-time talent like digital marketers, data scientists and creative directors to bolster your ad team.
Complete our quick form below and we'll follow up to discuss your current hiring needs.
Talk to a Recruitment Expert Today