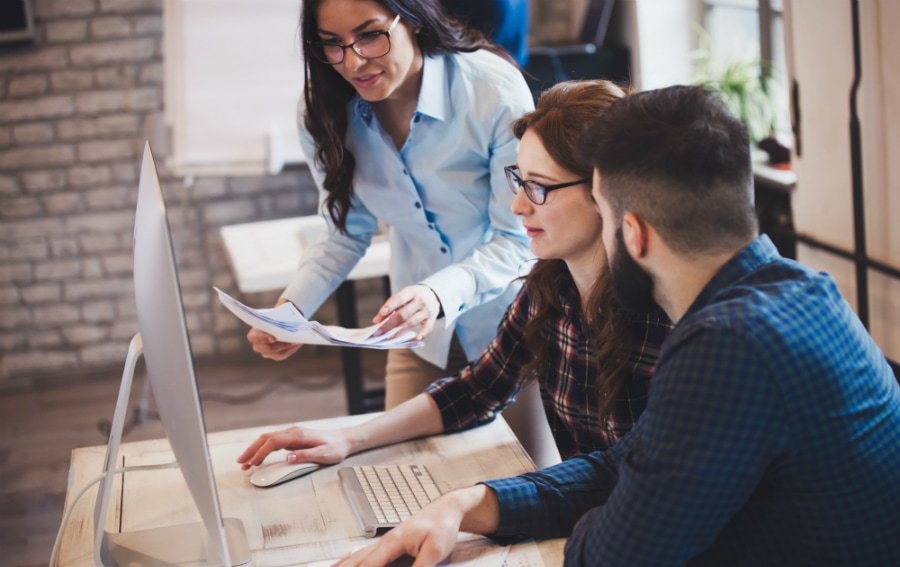 Take a second to Google "tech talent" and you'll see a plethora of news articles, blogs and industry research about how this sector of the workforce is rapidly growing.
And, if you're currently recruiting tech talent, you'll probably notice an underlying narrative which highlights the difficulty in hiring these types of candidates today. Indeed, the skills gap coupled with rising demand has made this particular recruitment space one of the most competitive markets we've seen in recent memory.
Onward Select helps address this need. This dedicated arm of Onward Search focuses specifically on helping creative organizations hire tech talent quickly and efficiently.
In order to learn a bit more about the industry and about hiring tech talent in today's creative space, we sat down to speak with Managing Director of Onward Select, Jeremy Daniels.
People throw the term "tech talent" around all the time. How would you define tech talent, today?
By definition, "tech talent" largely refers to what the Bureau of Labor Statistics classifies as occupations within "computer and information technology." At Onward Select, we specifically work with tech talent who already have experience working in the creative space. Representative positions we staff include software developers, solutions architects and project managers. You can get a better sampling of who we work with here.
That said, outside of how we "define" tech talent, the people who work in this space are the driving force behind the modern innovations we see today and the transformation of our economy in the information age. Further, as agencies and businesses get more ambitious with the products and services they provide, strong tech talent is needed to support and bolster already established design and development teams. Therefore, we see tech talent as playing an important role in creating or fortifying the backbone of many creative projects and initiatives.
It seems like every business today can use tech talent in some way, shape or form. What's the most in-demand tech talent you're seeing today?
Creative organizations today are bringing on tech talent to handle a wide range of projects an initiatives and for that reason, we see high demand across the board.
However, if I had to pick I would say Developers with strong JavaScript skills are hot in demand. When we break down the most common JavaScript searches its always React.JS, AngularJS, and NodeJS. We often see these skill needs included in such roles as Full Stack Developer and JavaScript Engineer. We often partner with companies searching for full stack engineers who are comfortable developing on the front end and back end databases but also the middleware code.
Every day we see new openings from companies looking to bring on part-time and full-time developers, and to be honest with you it's a bit difficult for them to attract the right candidates because the talent seen in the dev market right now is in very high demand Given the certain dynamics at play today, it's a talent-driven recruitment landscape.
The skills gap is a serious problem for recruiters today. How has it affected companies' ability to hire tech talent?
Technology is an ever changing, living organism. Sometimes, businesses that are recruiting outside of their sweet spot can get hung up on a very specific skill set and they simply don't have an extensive enough network or reach to pull in the right talent to fill that position. For candidates who lack that skill or two, and therefore lose out on opportunities, the results can be compounding.
Of course, an individual candidate's shortcomings can be easily remedied through further schooling. General Assembly and Fullstack Academy, for example, are some great places to beef up your skills.
Unfortunately, many companies are hesitant to hire candidates whose experience in a certain area is limited to their education and not former professional work. It creates this vicious cycle in the space where there's not enough supply on the talent side to meet employers' demands, and new skills can't be easily acquired.
What are some typical challenges creative organizations can expect to encounter when recruiting tech talent for the first time?
Simply put, if you're used to hiring graphic designers, creative directors or UI / UX designers, then it's going to be difficult for you to switch to tech recruitment because of how radically different the two spaces can be.
With that in mind, it's easy for hiring managers to forget that the candidate is also interviewing you and your organization. Given the power of choice that candidates have, if you don't know how to speak their language or cater to their needs, you risk losing a prospect. With in-demand talent and the expectations of today's workforce it is crucial to provide a good candidate and interview experience if you want to land a hire.
Personally, the creative organizations I know with the best hires are always those who commit to a process and work through the process smoothly, without delay, from phone interview to in-person and then on to their final decision.
Development tools and coding languages are constantly changing and evolving. Presumably, so are the best candidates' skill sets. What kinds of obstacles does this create for hiring managers who are trying to recruit tech talent through their established networks?
Having an established talent network is only valuable for a hiring manager if they know how to leverage it. But, as you mentioned, that can be difficult with skill sets constantly changing, leaving hiring managers to wonder who in their network can do what. And, of course, creative organizations likely face even greater difficulty, with their networks stacked with digital, creative and marketing talent rather than DevOps Engineers.
This is where a true partnership and trust in a professional technology recruiting firm will make an impact on a hiring manager's ability to gain access to the best talent. A strategic recruiting partner can help a hiring manager gain access to a number of candidates with skill sets the manager might not have access to. This, of course, allows them to expand upon their personal networks. Our team specializes in creating custom, proactive pipelines that cater to any company's tech hiring initiatives.
Speaking of coding languages, can you give us a couple of examples of some languages that are hot right now and some insight into why they're trending?
Sure, let me give you a couple of examples:
In today's data-driven world, R is in high demand. R is an open-source language for statistical computing and it is very popular among clients with a data mining focus.
JavaScript and it's many flavors is extremely popular in web development. Our team of recruiters are always hunting nationally for the best JS talent.
What are some red flags you look for when evaluating a candidate's profile?
Culture fit is so important to making a successful match today, especially in creative organizations, that it's always top of mind. If, for instance, a tech candidate lacks experience in the creative space, or ineffectively explain how their skills might translate, then that's a pretty good indicator that the fit isn't right.
Another major red flag–and resume eyesore—we see is when candidates supply a long list of every technology / development language they've ever touched. It's more important for candidates to have a specialty, something that separates them from the pack and for them to own it across the collateral they pass along to recruiters and hiring managers. If it's on your resume you better be able to talk about it in detail, and with confidence. If not, take it off and keep it simple!
What's the biggest mistake you see hiring managers make when trying to recruit tech talent?
This is the most competitive talent market I've seen in my entire career and I've been in the space for 11 years. Any above-average developer or engineer is being called on every day by recruiters. With this market reality, process and interview experience have become more important than ever. The companies that attract and hire the best tech talent follow a process and execute quickly on feedback and scheduling. Anything more than a phone screen and in-person will lessen your chances of hiring a great tech professional.
What are some benefits to working with an expert like yourself when starting a talent search?
First and foremost, we're dedicated to getting to know our client's organizations and their specific needs, understanding there is no one-size-fits-all solution to hiring tech talent.
Our team brings decades of experience to the table in helping creative teams and agencies find the tech talent that they need, fast. We've made that possibly by representing both our candidates and clients with honesty and the utmost respect.
Over the years we have developed close, trusted relationships with tech professionals in every industry. That trust has allowed us to truly tap the passive candidate market and bring our clients talent that they would have never been exposed to otherwise. We take our reputation very seriously and will always represent our clients in a professional, ethical and positive manner.
What's the best way to get in touch with you and to learn more about recruiting tech talent?
About Jeremy Daniels:
Jeremy Daniels is a recruiter, husband, father of one girl (with another on the way) and a Notre Dame football fanatic. As the Managing Director of Onward Select, a staffing agency recruiting tech talent in the creative space, Jeremy brings with him more than 11 years of experience in the space. When he's not helping businesses find the right talent for their needs, he enjoys surf fishing, rugby, and all things Vermont. You can get in touch with Jeremy by phone at (732) 494-4545 or at jdaniels@onwardselect.com.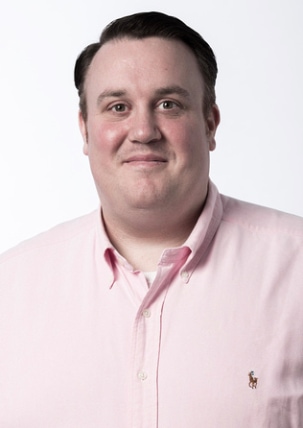 Hire Tech Talent
Contact us today to learn how Onward Select and Jeremy's team can help you hire top tech talent.