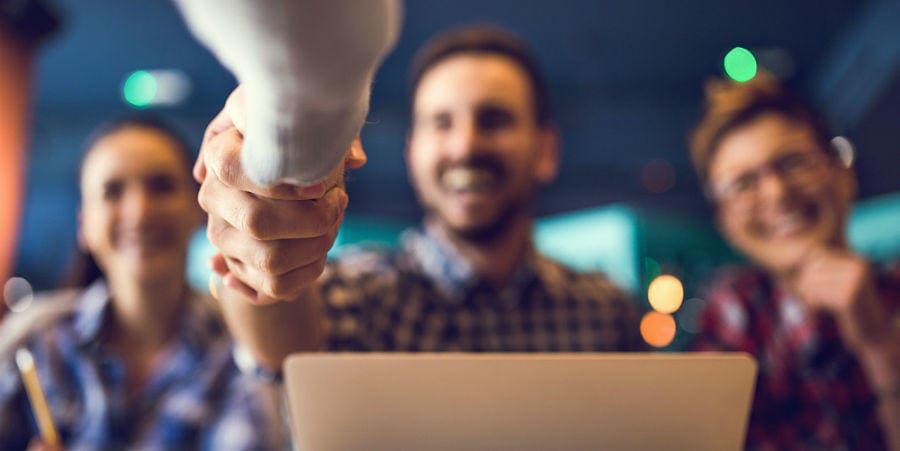 If you've hired anyone in the creative space over the last year (or five) you know how difficult the process can be. While this situation may be frustrating, take solace in the fact that you're not alone.
According to the the Society of Human Resource Management's (SHRM) most recent analysis on recruiting difficulties and skill shortages, the majority of hiring managers reported facing a more challenging recruitment landscape in 2017 than the year prior–a trend which has continued since 2014.
Further research from SHRM sites many contributing factors to this difficult recruiting climate:
An inability to access qualified, passive candidates
Lack of required skills or experience for those who do apply
Competition from other companies
An overall shortage of quality talent in local markets
Combine all these factors and it should come as no surprise that in 2017 it takes on average 24 days to get through the interview process alone. And, with all phases of the recruitment process considered, it can take as many as 12 weeks before a new hire starts their first day.
These challenges can leave recruiters exhausted and eat into their productivity. That's why research tends to show that, by the time Q4 rolls around, many are ready to call it quits.
But, you shouldn't look at this time of the year as an opening to hit pause on your talent search. Rather, there are a number of reasons why you should be leveraging Q4 to gain a competitive advantage on the talent markets you'll be navigating in 2018.
Now is the Time to Start Thinking About Your 2018 Hires
First and foremost, only about 20 percent of companies tend to hire in Q4.
This presents a great window of opportunity for working talent networks without your competition breathing down your neck. Even if you aren't planning on making a hire until the new year, the months leading up to 2018 provide you with time to source and evaluate potential talent so you are ready to pull the trigger on hiring that candidate as soon as the new year begins.
Another reason why you should start thinking about your 2018 hires, today, is because it can help you structure your budget for the new fiscal year. When it comes to making quality creative hires, you're going to have to understand the market value these professionals carry in order to attract the best talent. We recently released a list of the Most In-Demand Digital Creative Talent for 2018 that includes baseline salaries and additional information to help you educate you on the hiring landscape.
Finally, getting a headstart on next year's recruitment efforts will give you the luxury of testing different employment options. For instance, outside of the time crunch of a tighter hiring window, you can better assess whether you need to bring on full-time employees or if your position is flexible enough to consider one or more freelancers to supplement your current team(s) and drive project initiatives.
Approached from a different angle, craftier organizations may use leftover year-end budgets to hire a freelancer and get a head start on their 2018 tasklist. This helps them better understand how large their teams will need to be in the year ahead and whether or not full-time employees are even necessary for their needs.
How to Get Started on 2018 Recruitment, Today
Although the impending holiday season is distracting, it's no reason to lose focus. The coming days and weeks ahead present on of the best opportunities for you to attract, engage and hire top talent.
To learn about how Onward Search can help you better prepare for an upcoming hiring push, or assist you in your current recruitment efforts, fill out the form below. Otherwise, get up to date on talent demand and salary ranges by checking out or new infographic, The Most In-Demand Digital Creative Talent for 2018.
Hire Creative Talent Today
Complete this quick form and one of our creative staffing experts will be in touch to discuss your talent needs.