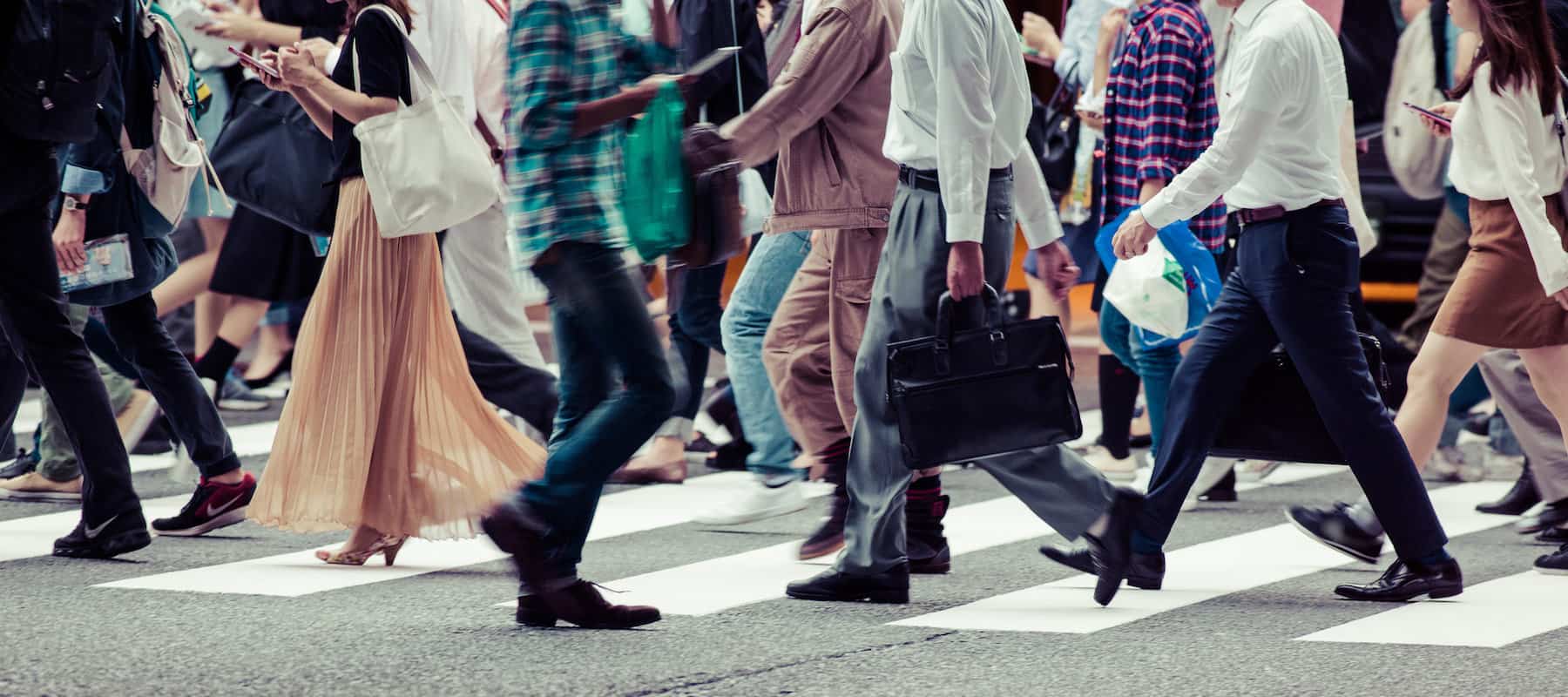 If you're confused by the news, you're not alone.
In the world of work, seemingly conflicting reports pose more questions than answers. Are more jobs opening up or are more workers being laid off? Are salaries on the rise or decline? Are people quitting or 'quiet quitting'? 2022's hiring landscape is full of paradoxes.
Our recruitment specialists have seen these strange shifts firsthand. As a specialized workforce solutions provider, Onward Search is privy to the hiring practices, pay rates, and talent trends of the nation's leading brands. Here are 3 of the most perplexing anomalies we've witnessed in recent times:
1. Job Openings Amid Layoffs
This year, tech companies laid off over 41,000 people, yet the Bureau of Labor Statistics recently reported half a million new jobs. US executives are as concerned about acquiring and retaining talent as they are about the economy.  
Many of our clients are hiring for more creative, marketing, and digital roles than ever, while others have decided to freeze their efforts entirely. The difference in competing strategies often correlates with a difference in industries. 
Recent layoffs have been most prevalent in the tech sector. While they have been large enough to make headlines, the latest data shows that they have not yet been large enough to significantly impact the overall US job market, which has seen growth across sectors.  
2. High Salaries in Hard Times
More than 3 out of 5 workers received a raise or a higher paying job in 2022. Next year, US companies plan to give their largest pay bump in 15 years despite reported low consumer sentiment and an unpredictable stock market.  
In many instances, economic challenges have paradoxically contributed to salary increases. Across the country, companies are adjusting their compensation packages for inflation. However, rates are rising faster than salaries can keep up.  
Employers and employees should look to recent salary guides and changing inflation rates to keep compensation packages as competitive as the job market.  
3. Quitting But Not Quitting
Half of US workers say they are 'quiet quitting.' To some, that means they maintain a healthy work-life balance and work within the parameters of their job description. To others, that means they are disengaged and do the bare minimum amount of work.
Regardless of your definition, quiet quitting is not quitting, and your understanding of the term should not impact your course of action. Most often, the best measure for employees is the best measure for employers.
Healthy boundaries are not in conflict with strong efforts; they go hand in hand. Each is especially valuable in uncertain economic times, and both drive employee satisfaction, peak performance, and shared growth.
From Insights to Actions
The continued rise in job openings presents countless new opportunities for creatives, marketers, and candidates across sectors. Inflation-adjusted salary raises, competitive benefits packages, and remote work options remain among the top motivators for job changes and drivers of talent retention.
Reports of 'quiet quitting' also serve as a reminder to seek and maintain healthy work environments that offer fulfillment with employment. Now is no time for employers or employees to compromise on culture or quality.
As economic developments continue to unfold, talent and brands alike should watch the ever-evolving hiring landscape closely, map their next steps out strategically, and look at each side of every paradox.
---
We don't just search; we solve.
Onward Search is a specialized workforce solutions provider that empowers creative excellence, brand engagement and digital innovation. We help the nation's leading brands connect with remarkable talent, build scalable teams and accelerate strategic projects.
Need a solution or a job?
Ask us about our total talent solutions or career-changing opportunities.