Start Searching – 4 Ways to Find The Best Jobs
Deciding where and how to look for your next job is almost as important as deciding what job you want. This guide will give you an overview of the most effective job searching resources to find your next Interactive, Internet Marketing or Mobile Career.
People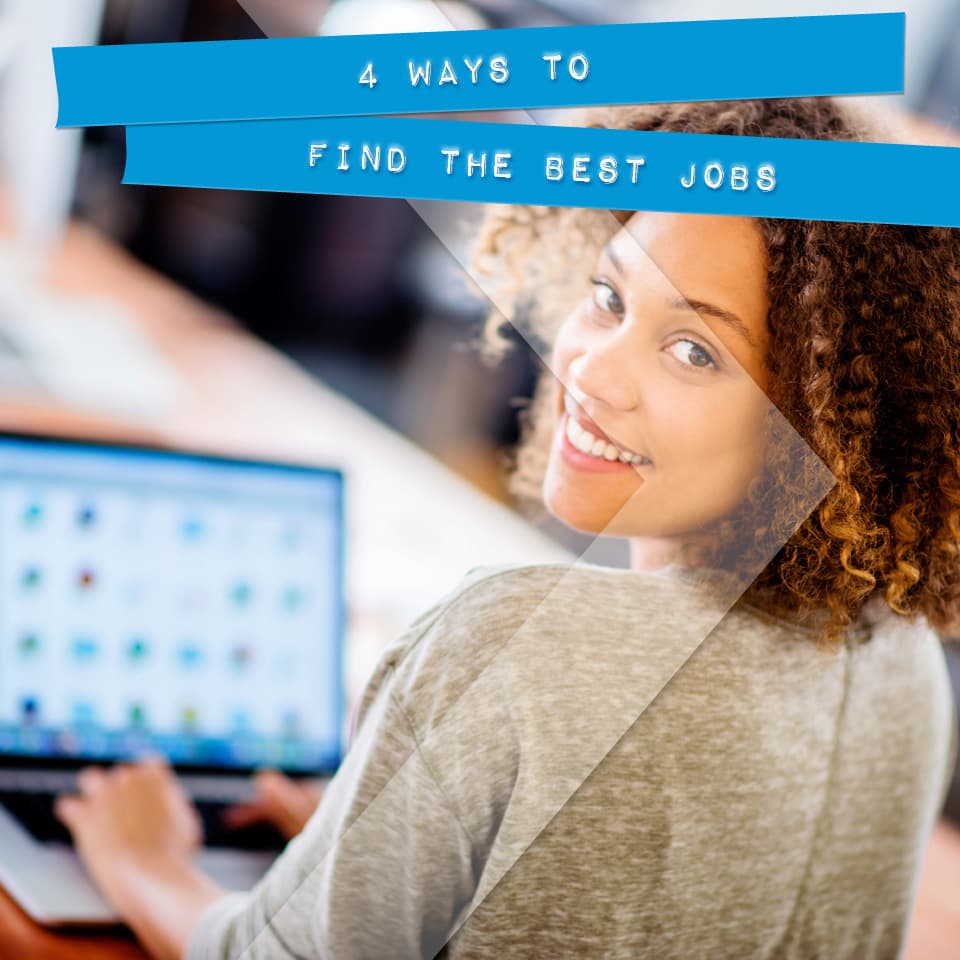 While online job listings are often the first route job seekers turn to, human connections are often the best avenue to new jobs. For example, it might be your old college roommate's fiancé who knows about a full time Interactive Project Manager opening at their company.
The best ways to leverage people in your job search are:
Make a lot of noise and make all your professional information accessible. This ensures everyone knows you're looking and everyone can pass your info along with ease.
Connect with other professionals in your industry AND catch the eye of recruiters and hiring managers by attending User Groups. Not only can you pick up career boosting info and techniques, you might shake hands with your future employer at that next Android Developers Meetup or Adobe Photoshop User Group meeting.
Directly ask everyone you know if they are aware of opportunities for you. They might have seen your status update or heard through the grape vine about your job search, but a direct question is much more likely to elicit a response.
Job Search Aggregators
While the job boards are struggling, job search aggregators are alive and well. Sites like Simply Hired, Indeed and JuJu will reveal just about every single job opportunity online that's related to your career. The only downside is the high volume of results you can get and the occasional spam/expired listing that might slip through their filters.
The best ways to leverage Job Search Aggregators in your job search are:
Use the advanced search options they all offer to cut through the job search results noise. Narrowing down your search by keyword, location, salary, etc., will save you time and effort in the long run.
Take advantage of their job search result alerts and RSS feed options. This will save you the time of performing manual searches everyday as new jobs will be sent right to you.
Don't limit yourself to one site. Since they all rely on slightly different aggregation techniques and might exclude/include job listings from different sites, employing all of them will ensure your results are comprehensive.
Social Media
Think about this as a combination of your people and job search aggregators resources. You can broadcast your message easily and connect with others (People) and search the social landscapes for opportunities (Job Search Aggregators) at the same time. Using Social Media in your job search also offers the perfect platform for showing off your portfolio, resume, professional blog or whatever else makes you super attractive to hiring managers.
The best ways to leverage Social Media in your job search are:
Set yourself up with a slick, professional presence on a number of platforms so your job search message can be heard far and wide. Think of your LinkedIn, Facebook, Twitter, Tumblr, etc., accounts as the components of a super-charged, portfolio-sharing, industry-knowledge-boasting, question-answering, connection-making, resume-distributing machine.
Actively look for people and companies in your industry and start connecting. The highly social folks are often either looking for interactive designers and Internet marketers where they live online, or they're directly connected with the hiring managers who are. Not only will this lead you to hard-to-find job opportunities, you'll be fortifying your professional network and building a stronger personal brand at the same time.
Recruiters
Speaking of connections, a talented recruiter who's well versed in your profession will know exactly who to connect you with. It's their job to match your skills, personality, background and professional goals with a job opportunity that's perfect for you so add these trained foot soldiers to your job search army.
The best ways to leverage Recruiters in your job search are:
Start working with a recruiter early in your job search and be honest with them from the get go. Imagine the journey to the next stage in your Creative Design or Online marketing career is like hiking the Andes Mountains. You'll want a trained Sherpa by your side that speaks your language and knows the terrain to get you to the top faster.
Follow their lead and stay in touch with your recruiter so you can continually leverage their expertise at each stage of your search. Recruiters often get a lot done behind the scenes so don't feel bad about checking in if you haven't heard from them in a little while. They're just busy finding the perfect job for you.
When you include all these resources in your job search strategy, you'll be in position to land your dream job before you know it.