Celebrating
Black History Month
---
Resources for Black Creative, Marketing and Technology Professionals.
Onward Search is proud to honor and celebrate Black History Month. This is a time when we pay tribute to the achievements of African Americans and recognize the vast contributions they've made to our culture.
We realize there are countless outlets to learn about the triumphs and heritage of these American pioneers, and that no one is turning to a staffing agency for this information.
Thus, we are choosing to use our platform to educate and inspire the next generation of Black leaders in the creative, marketing and technology space so that they may someday be recognized and revered for their contributions to their individual fields.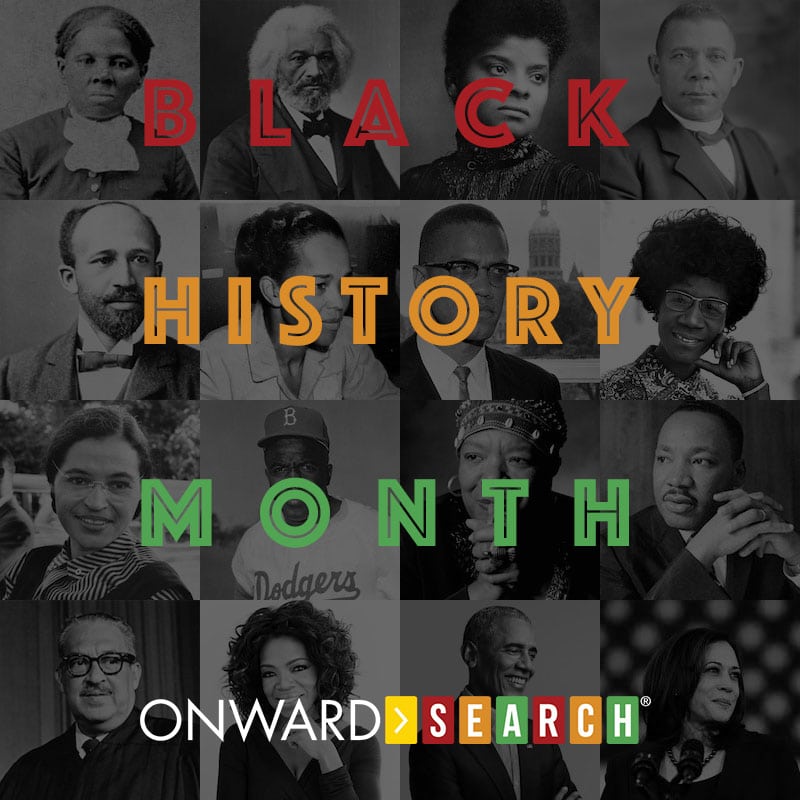 African American Marketing Association (AAMA)
The AAMA strives to foster the growth and professional development of African-American marketers, creatives, and entrepreneurs through networking and collaboration.
Onward Search is proud to be an inaugural sponsor of the group.
How to get involved:
They are currently offering free memberships to the group on their website.
Black Marketers Association of America (BMAA)
BMAA strives to help Black/African American marketing professionals develop their skillset(s), expand their professional network and start and/or build their own business.
How to get involved:
Membership coming soon. See how you can get involved.
Federation of African American Advertisers and Marketers (FAAAM)
FAAAM exists to champion the inclusive and authentic representation of African Americans in marketing and advertising.
How to get involved:
Get industry job postings, news and events in your inbox.
ColorComm
ColorComm is the nation's leading women's platform addressing diversity & inclusion across the communications, marketing, advertising, and media industries.
How to get involved:
Paid membership connects you with smart and savvy women who will contribute to your professional and personal development.
 Resources for Black Job Seekers
#HIREBLACK
#HIREBLACK offers exclusive events, resources and an invite-only member portal designed for the career advancement of Black womxn and their supporters.
How to get involved:
Request an invitation for access to social networking, exclusive events and professional development opportunities.
FindSpark
FindSpark is a community dedicated to setting up young professionals for career success and connecting employers to top, diverse young professional talent.
How to get involved:
Become a member to connect with employers, find new opportunities, enhance your network and develop skills that will help you find, land, and excel at your dream job.
Want to be included on this list?
Email us with your website and a one-sentence description of your organization for consideration.