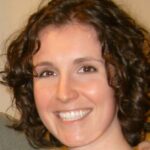 Hi everyone, I'm very excited to introduce a new member of the Onward Search team! Please join me in welcoming Hillary O'Keefe as online marketing manager at Onward Search.
You may have already seen some of Hillary's posts over the last week, but I wanted to formerly introduce her to you all.  Hillary will be managing our corporate blog, our social media channels, and be very active in connecting with all of you to ensure we are providing our talent and clients with  the latest news and information on the job market for Internet and and interactive marketers of all kinds. We're planning occasional features, weekly columns, interviews and more. She'll also be busy building a variety of resources for job seekers from tools and information that will be found on our website, our blog, Facebook, Twitter and more that we are really excited about rolling out in the upcoming months.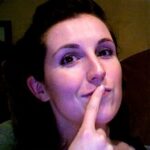 Hillary has been working in online marketing with agencies and Internet-focused businesses since 2006. Most recently, she spent the last two years at Indeed.com where she primarily focused on PR at while also having roles in online marketing, social media, video production and community management.  We know that her experience there and immersion in the employment space will be of great benefit to both the job seekers and employers who work with Onward Search.  She previously worked at Adaptive Marketing and LowerMyPayment.com in various marketing and product management roles.
She joins Onward Search where we expect her to wear many hats, which I think she'll enjoy considering the variety of professional roles she's held in the past.
For fun (besides work, of course), Hillary plays in a ukulele cover band, participates in intramural volleyball  and is considering taking up Roller Derby! Over time, you'll see the various sides of Hillary's personality come through here, hopefully this introduction and the photos will help demonstrate who's writing the great articles you'll see here.
Stay tuned and don't forget to subscribe to our feed or subscribe by email!