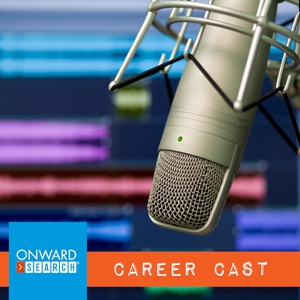 Heads up everyone! The latest episode of CareerCast is live and it's a good one – full of advice for freelance professionals and insight regarding how companies are hiring them.
The New York City job market is brimming with opportunities for freelance professionals so Jenn Walsh and Mike Ondocin from the Onward Search NYC office spoke with host Peter Clayton about the hiring trends they are seeing in the area.
A tip for freelancers in New York City: Stay flexible with your rates and keep advancing your skill set. Even though the market is turning around for freelance professionals, Mike explains that doing this will give you a greater advantage over the competition.
Companies in NYC appreciate freelance professionals these days and Jenn explains why: "I think a lot of our clients are still a little bit gun-shy to commit to hiring people on a permanent basis even though the market has significantly improved. They need somebody to come in to help them continue to grow but they're not committing long-term just yet…" That's right freelancers! You're the solution to many of these companies' challenges as they try to balance increased output with cautions hiring strategies. But don't worry; Jenn also says temp-to-perm situations are becoming more common because freelancers learn as they go, and who wants to give up that type of talent?
Unfortunately, not all industries are a cake walk for freelancers to get in to. Areas like Pharmaceuticals and Financial Services have much shorter learning curves so freelancers have to flex their talents much faster and prove they are effective right off the bat. Overall, it's best for freelancers to diversify their skill set according to Mike. "As a freelancer, you have to be careful in that you're not strictly working in either pharmaceutical or financial services." Jenn continues by pointing out, "It's really expanding your skill set not only by industry but by strict skill experience."
This episode contains so much great information, there's just too much to mention here. I'll leave you with a teaser about Boulder Digital Works, which if you don't know, is an innovative company doing great things to advance integrated digital marketing talent. Jenn and Mike discuss a recent BDW event they attended and why the organization is so important.  (Admit it; you're curious now, right?)
You can listen to the entire episode and read the transcript here for all the details.
In the next episode of CareerCast, we cover User Experience with a special guest. In the meantime, see all our NYC area jobs for freelance and permanent opportunities.