Take Advantage Of Online Training Courses
The online world abounds with authoritative, high-quality training courses – many of which are either free or very inexpensive. Take advantage of these resources as you build and enhance your skill set!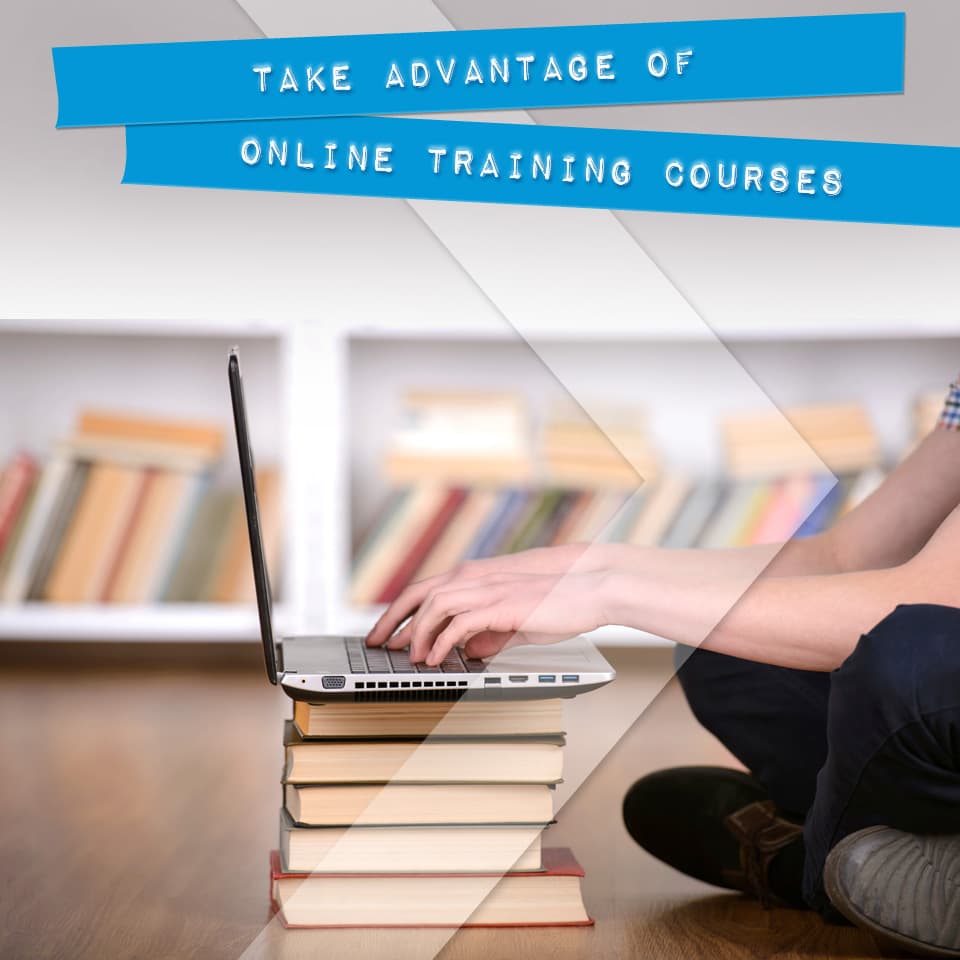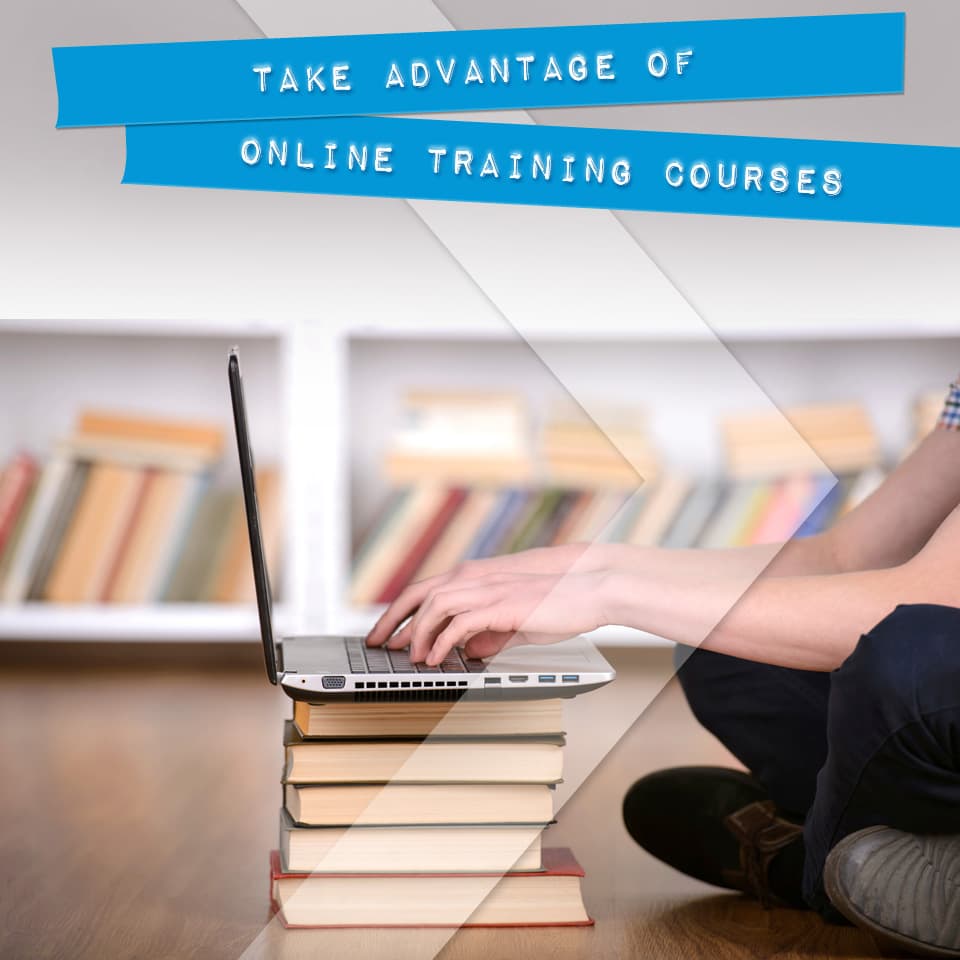 If you work in programming, then you're all to familiar with how quickly the coding language "du jour" falls in and out of use. As the industry continues to evolve, this demand for programmers to continually update and expand their knowledge base will be virtually endless.
Fortunately, it's easier than ever to keep pace with these changes, thanks to a surge of online tutorials and classes in the past couple years.
The trick is not to find training resources, but to find ones that are high quality, cost-effective, and academically credible. Stick with this criteria, and the playing field begins to narrow considerably!
A Note To Those Who Are "Breaking In" To Programming
Programming is an art as well as a skill – and it takes a combination of intrinsic talent and a whole lot of training to become strong in the field. Among programmers, the mantra is "Ten Years, Or Ten Thousand Hours". While this isn't exactly a prerequisite for being hired (companies sign on new college grads every day), you should expect to spend many years honing your skills before you are considered one of the elite.
If programming is new for you, online classes can help you decide whether you have a passion for the industry, while providing you with an option that does not include paying hand-over-fist for expensive and difficult college courses. To this end, these websites promote a valuable experiment – one that can lead to a lifetime of learning, creating, and career-enrichment.
That being said, having an understanding of code can be useful even if you're not planning on learning it extensively. Having an understanding of what goes into programming can help to open lines of communication between departments, fostering a sense of teamwork and interoffice collaboration.
---
Free Online Training Courses
The Internet is filled with mediocre videos (or worse) that train you to do everything from making a potato-powered light bulb to drilling a well in your back yard. Finding material that's actually worth your time, however, is a different prospect entirely. At Onward Search, we've vetted out the best, and recommend the following three FREE services to professionals working with us.
Udacity
Udacity breaks up their lessons with quizzes, exercises, and a variety of activities that keep you on your toes, while reinforcing the learning experience.
Cost: Free
Credibility: Experienced, renowned instructors with backgrounds working with Google, Stanford University, and NASA
Commitment: 7-Week Courses (14 Currently Available)
Courseload: Beginner To Expert Level
Udacity provides a comprehensive series on Python, complete with instruction, homework, quizzes, and a final exam. Videos are generally less than five minutes long. Assignments are graded, and four levels of certification are awarded upon completion. An optional 75-minute proctored final exam is available for a $75 fee.
What We Like:
Like? We love Udacity. Love it! The lessons are rich, entertaining, and filled with opportunities to practice (quizzes, activities, etc.) every step of the way. There's no videotaped lectures here – it's created specifically to cater to an online audience. The questions challenge creative, high-order thinking, while demanding that you synthesize everything you've learned along the way. The result? What you learn, you really learn.
On The Other Hand:
Despite an active member's forum, the ability to watch videos repeatedly, and the clear instruction, Udacity's courses can seem overwhelming for someone who has no prior programming experience. Building some background Python beforehand is a great idea before plunging straight into the first unit.
Additionally, the Udacity team asks a lot of its users. Be prepared to treat this like a legitimate college course — and dedicate at least 5-7 hours weekly to completing your assigned weekly goals.
Codecademy
Codecademy is 100% interactive, allowing you to teach yourself as you advance step-by-step through their tutorials.
Cost: Free
Credibility: Featured by the New York Times and Forbes
Commitment: None – Learn as little or as much as you like.
Courseload: Starts basic; builds to advanced levels. Recommended most for strong learners and those with some experience in coding.
Codecademy (NOT to be confused with "Code Academy", which was recently renamed "Starter League") is a great new place to learn Javascript, Python, CSS, HTML, jQuery, and much more. There's no videos – it's all directly interactive, with small goals along the way. New lessons are added weekly.
What We Like:
Yes, it's true that growing your career should be its own reward, but Codecademy went ahead and made it fun anyways. There are little "rewards" (points, badges, progress meter advancement, etc) that make it fun as you go – all linkable to a public profile, in case you want to show off your training "bling".
The hands-on approach keeps you involved in the learning process literally every step of the way, so you feel constantly engaged in the lesson. A "scratch pad" allows you to experiment with code, while a Q&A forum paves the way to asking questions from the experts. Lessons are set up so you can come and go as you please: spend five minutes, or five hours!
On The Other Hand:
For what it is, Codecademy is excellent. However, as a startup that lacks the "star power" of its peers (and no certificates), it is only what it is – an opportunity to teach yourself. It also doesn't lend itself to review, or project-based experimentation, and there's no videos to watch – which some would find helpful and enriching to the experience.
And while they do have a helpful Q&A forum set up, response can be slow, and participation within the forum is a bit lacking in some cases. In short: your questions may not be answered, and if they are, you may be waiting a few days for that response.
Coursera
Coursera uses a core of solid video content to teach its lessons, while supplementing it with many extra materials and example files.
Cost: Free
Credibility: Offers 195 courses courses from 35 different educational facilities including Princeton, Stanford, Brown University, and Georgia Tech
Commitment: Classes range between 3 and 14 weeks
Courseload: Beginner through Expert Level Courses
Coursera offers a wide variety of courses covering topics both technological and otherwise. Instruction relies on videos and multiple-choice question quizzes – with accomplishment certificates for those who complete exercises. Since its launch, more than a million students from 196 countries have enrolled.
What We Like:
The name of the game is "Options". Coursera is loaded with supplementary materials, including quizzes, documentation,class syllabi, and the like. There's an active community built around the site as well – one that includes Meetup groups, wikis, and a fantastic forum.
On The Other Hand:
Coursera's units have many authors: this means a wide varieties of teaching styles. It also means less overall consistency when compared the other free services we recommend. Additionally, the site is lacking in interactive exercises, which leaves the burden of practicing and experiment entirely on the learner.
The videos tend to be very long (30+ minutes in some cases), and jumping around in the videos provokes lags that were about 5-10 seconds or longer during our review of the site. This makes it hard to review a specific concept when needed.
---
Paid Training Courses
While we agree that free online training is a beautiful thing, there are a few paid services available online that are well worth the small fee they charge. Paid services tend to have much more content available, covering a vast breadth of topics, and provide you with an invaluable training resource that you wouldn't be able to access any other way.
Lynda
Lynda's software and programming videos span an extensive library, and can most benefit those who have at least some experience with the subject at hand.
Cost: $25/month or $200/year | $37.50/month or $375/year
Credibility: In operation since 1995, with more than 140 teachers
Commitment: Courses are episodic – requiring a commitment of a few hours at most
Courseload: Intermediate to Expert
Lynda is a great place to find hundreds of high-quality videos, covering a wide range of highly specific topics. Each video is bite-sized – generally 1-8 minutes long , with complete courses running about two hours apiece.
What We Like:
The breadth of topics covered by Lynda is nothing short of extensive. There's a great lesson on just about anything you can think of – programming, software, photography, animation – you name it! And unlike some of the other options available, Lynda is rich with advanced lesson content, making it valuable for high-end professionals.
Lessons include detailed examples and example files, while handy features like video bookmarking and an iPhone app make it easy and convenient to work the lessons into your personal schedule. And if you work with Onward Search, we'll lend you free access through our corporate account!
On The Other Hand:
While great examples are available, Lynda's training format is video intensive – quizzes, tests, exercises, and other interactive content are not available. Because the instruction comes from a wide variety of educators, the quality of individual material can vary widely, as can the content and organizational approach.
Additionally, while certificates are provided after each course, there is hurdle to leap to prove you actually learned anything. Therefore, the certificate only signifies that the course has been "completed" – not that the course materials has been absorbed in any meaningful way.
Treehouse
Treehouse delivers well-branded, entertaining videos on an ever-growing series of topics. This is an excellent launching point for those who are breaking new ground for themselves.
Cost: $29/month | $49/month
Credibility: They have agreements in place with Facebook, Automattic (think: WordPress) and Simple.com to look at hiring Treehouse students.
Commitment: Short videos of 5-10 minutes in length.
Courseload: Beginner to Intermediate
Treehouse is a great resource for learning how to build websites and coding, as well as skills to help you break into IOS development, starting a company, or launching into Android development. The site includes hundreds of short videos, many of which are created with a well-branded, entertaining edge.
What We Like:
The videos are well organized and fun to watch, with a strong, creative tone. At the end of each course, a badge (think:Boy Scout Merit Badge) and an amusing video reward you for completing the course. The videos provided – a total of 623 as of October 2012 – are downloadable, and are short and succinct, with breaks in between for exercises. Learning with Treehouse is a treat!
On The Other Hand:
This site is not ideal for users with advanced knowledge of the subject materials (although advanced content is scheduled for launch in January 2013). The content is often criticized as being narrow in breadth and depth, and because simple content needs to be completed before more advanced content is "unlocked", advanced users may feel they're wasting their time in these rudimentary-level courses until they reach something more challenging. Additionally, the quizzes and tests do not tend to promote advanced, higher-order thinking, and there is no "sandbox" in which the users can experiment and develop their skills with out-of-the-box thinking.
One final note: we hope you like iTunes, because you'll need it to access all the site's features. And their "forum" is a closed-membership Facebook page – one where we didn't see a whole lot of fourmlike questions being asked and/or answered.
---
Other Worthy Resources
edX – MIT, Harvard, and Berkeley offer university-level online courses to the public at no charge. A limited number of intense, high-quality classes are available, with a set schedule for starting & ending.
Rails For Zombies – A great source for in-depth, well-constructed videos to help beginners learn Ruby concepts. Featuring videos, downloadable presentations, and a browser-based tool that reviews your code.
Google Code University – Google's clearinghouse of videos on programming languages, markup languages, and related topics. This site is ideal for those with at least some programming experience.
David J Malan – A Harvard University Senior Lecturer shares his Computer Science expertise online, with classroom lecture videos, quizzes, slide presentations, a forum, and more.