The Usability and User-Centered Design fields have no shortage of hot discussion topics these days. With so much to talk about, from portfolios to organizational structure, Onward Search proudly hosted a UPA Boston "Idea Market" last week and both the turn out and discussions were fantastic!
"Idea Markets" are designed to encourage highly interactive yet casual discussions about pressing industry issues, with the help of a moderator.  Jonathan Restaino, Director of Account Services at Onward Search Boston, along with other usability and design professionals from the Boston area, stepped up to get the conversations going. Here's Jonathan addressing his group on what makes a successful UX portfolio.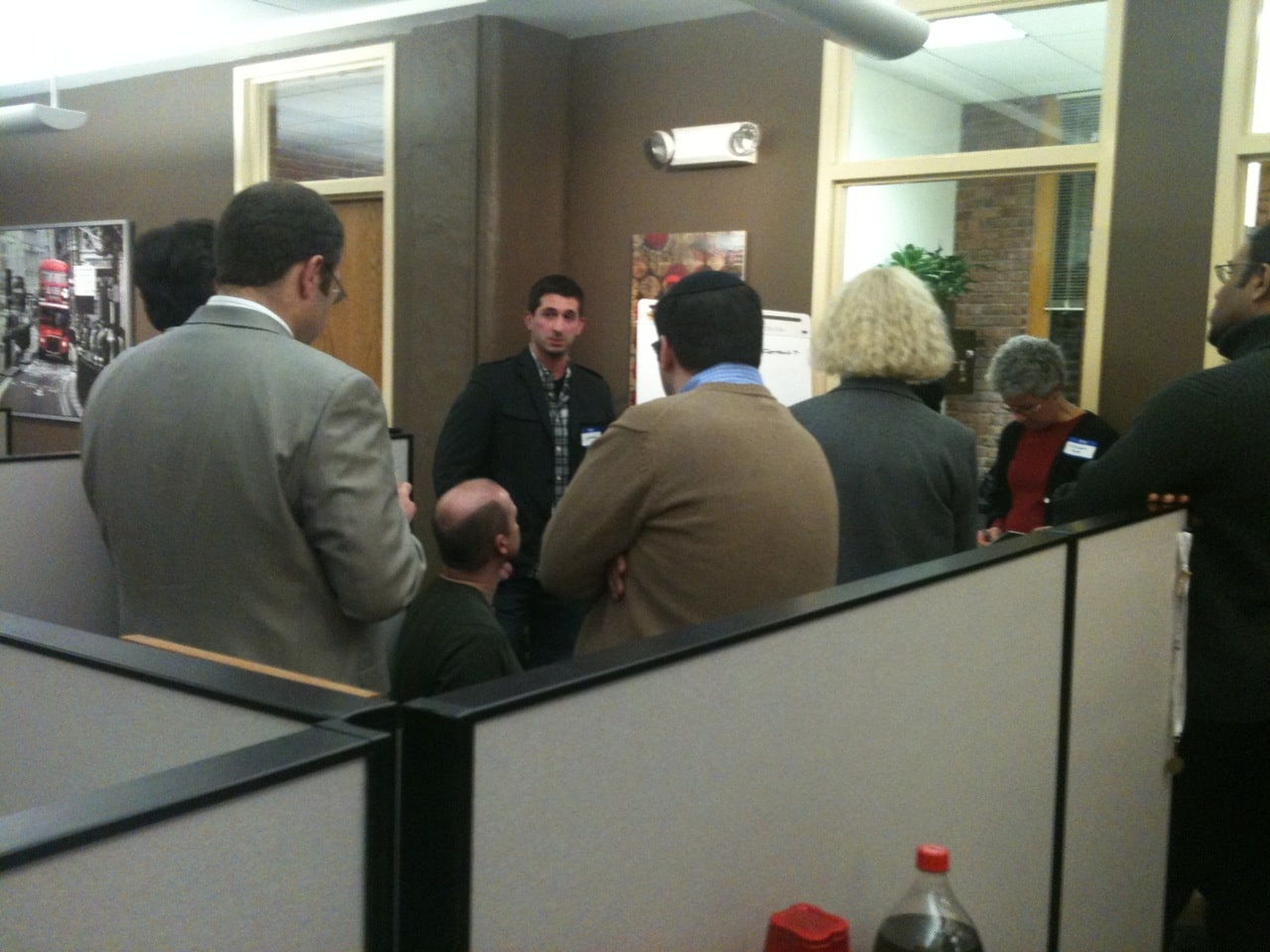 Jonathan remarked about the event, "Within my group there were great discussions on different hosted platforms for portfolios and what to do if work is either NDA protected or internal communication focused." He said that tools such as DropBox, Slideshare, and Cargo were mentioned as great ways to share wireframes and personae details that deliver a full, descriptive experience to the viewer.
The topics also included one led by Chris LaRoche , Usability Consultant, Accessibility & Usability Group, MIT Information Services and Technology (IS&T), (below), about where the UX team belongs in an organization.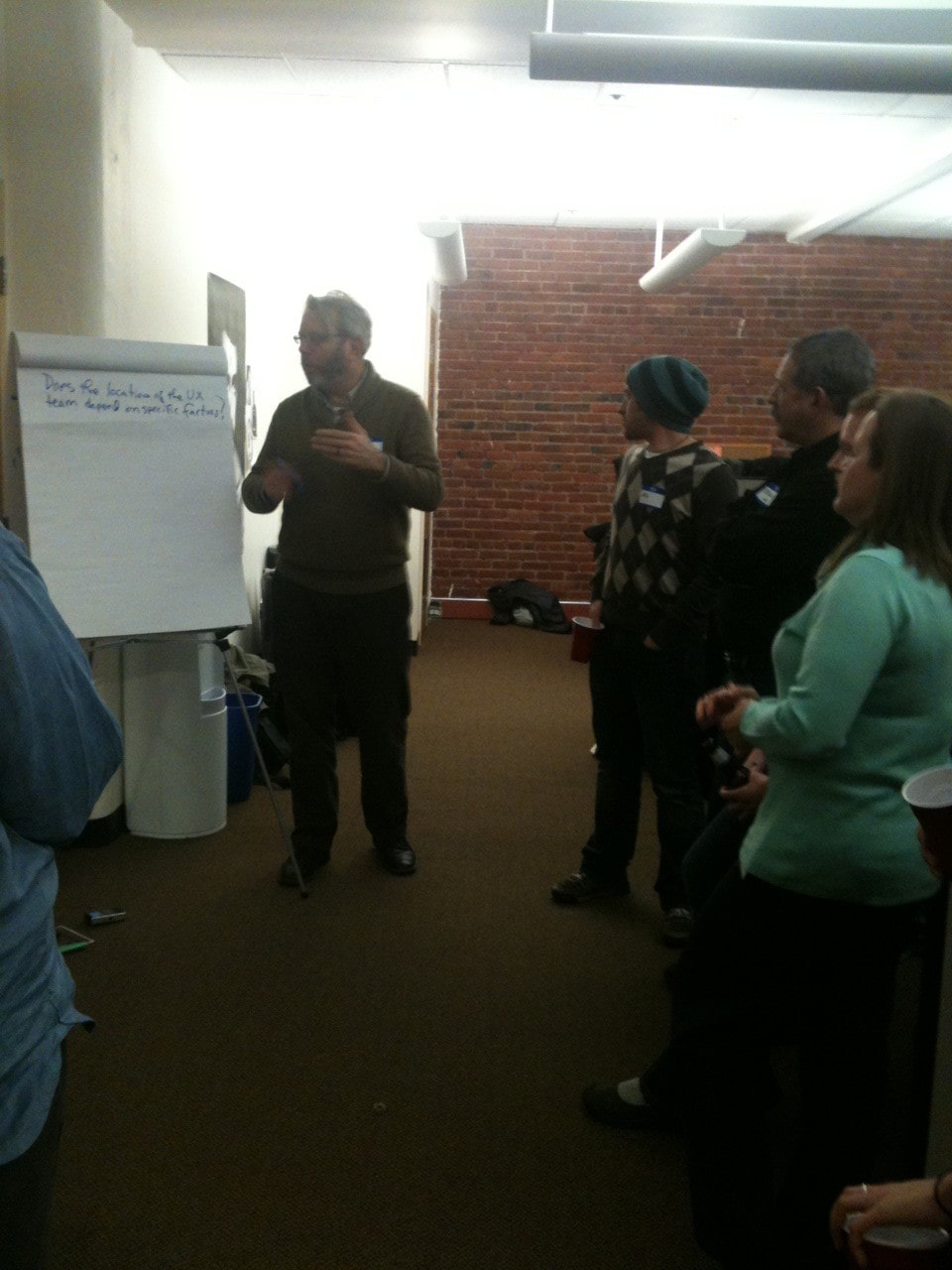 Doug Noble, Interactive Account Executive at Onward Boston, found this discussion the most valuable and remarked, "Right now the best place for a UX/Usability team is really where you have the most buy in and support… that you are properly aligned with internal teams that understand the value of your work and that truly add value throughout the SDLC or product planning stage."
From left to right in the foreground, we find more of the Onward Search Boston team, Nicole Arsenault, Leanne Owens, Tim Sullivan and Doug Noble, listening closely to the discussion, or just showing off their excitement.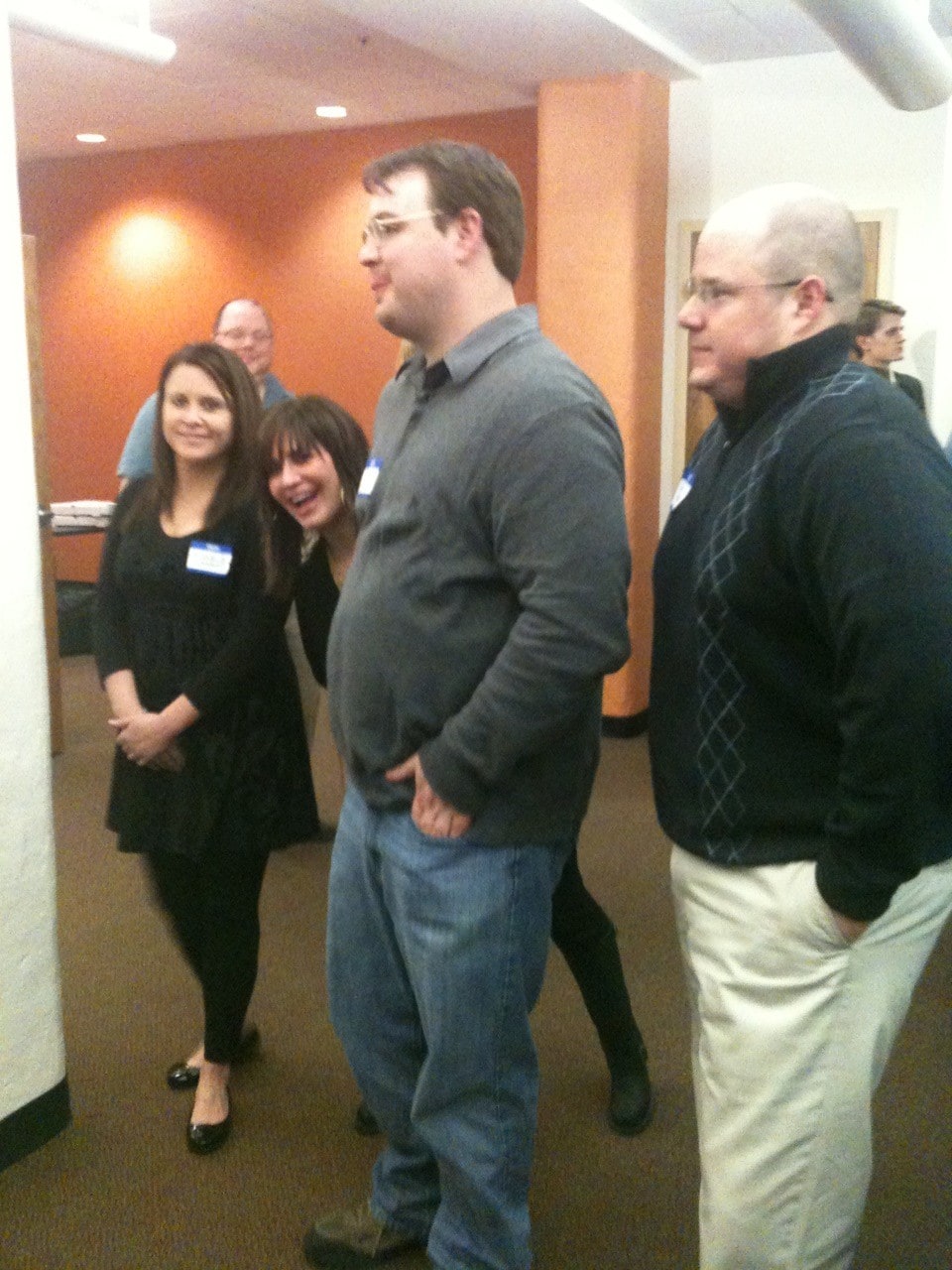 These pictures only capture a small piece of what a productive, insightful and educational night it was with Onward Search and the UPA Boston Group. The Onward Search Boston Team is always out and about either hosting or attending the best Internet marketing, interactive design or mobile app development events in the city, so follow their dedicated Twitter feed, @OSBostonJobs, for the latest updates on events and the coolest design jobs in the city.
In fact, Onward Search just added a brand new Events and Conferences page to our website so you can check out where the teams will be heading through out the year. Many thanks to UPA Boston and everyone who attended, spoke and listened, for making the Onward Search, UPA Boston "Idea Market" such a hit!