[accent]You're a user experience designer and that means you make things better. You stream line processes, enhance usability and make the best solutions feel intuitive and effortless. Have you ever considered applying principles of the UX design process to your next UX job interview? With the right approach, you can research and design a user experience for your UX job interview that will ultimately get you hired. Here's how:[/accent]
1. Research the Hiring Company's Environment, Characteristics and Motivations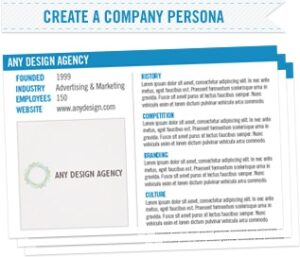 Understanding your potential employer is the most important part of preparing for your interview because you need to know what problem(s) they want resolved. Research their website, market standing, competition, branding, culture and history to design an interview experience that accommodates their full spectrum of UX needs and goals. You won't know exactly what the company wants before the interview, but this gives you a solid persona to work with.
2. Perform a Mock Contextual Inquiry
If you can't line up a dozen of this company's users for direct observation or questionnaires, just put yourself in their shoes. Try out your potential employer's product, website, service, app, etc., and note all the ways you would improve the process to support the user. Arriving at an interview equipped with this knowledge will demonstrate initiative and valuable understanding of the company's current state of UX affairs.
3. Design a User Flow for the Interview
Using the research and the results of your contextual inquiry, design a user flow that brings your interviewer from initial handshake all the way through to the thank you note. Practice your responses to both expected and potential questions. Construct opportunities to bring up industry news during the conversation. Carefully tailor your own questions based on what you know about the interviewer. Work this all out ahead of time so you have a better chance of guiding your interviewer to their UX hiring solution.
4. Implement Your Interview Design
Apply your design for this interview and observe the results carefully. Is the interviewer receptive to your comments and questions? How are they responding to your suggestions? Change is often the only constant in the UX field so flexibility during the interview is key. Just make sure all elements of the interview support your interviewer's ultimate need: finding and hiring the perfect UX practitioner.
5. Summarize and Report the Results
Now that you successfully implemented your design, share what you observed and what success it achieved in a well written thank you note. Reinforce your position as the best candidate for this UX job by recalling elements of the interview, reiterating your interest in the job and proposing the next steps in the process. Just as the best UX design solutions remove extra effort from the user's experience, you'll make it easier for your interviewer to choose you as the best candidate by following up properly.
The interview for your next UX job doesn't have to be just another interview for you or the hiring manager involved. Everyone appreciates a well designed user experience, so prepare for and design your next interview with your dream UX job in mind.