Working in SEO is an outstanding place to be right now. There are plenty of well paying jobs all over the U.S. and enough variety within the industry to keep anyone busy and constantly learning. With such great career opportunities to enjoy, the only trick is to navigate your SEO career so you take home the salary you deserve and gain the most high-demand job title for your skill set.
If you want to focus your SEO career or SEO job search on the best opportunities and the highest salaries, the brand new Onward Search SEO Salary Guide is for you. It provides the latest information on local job markets, high-demand job titles, and salary ranges according to job title and location. In other words, it's everything you need to make an informed and confident decision about where to take your SEO career. Click below to see the entire guide.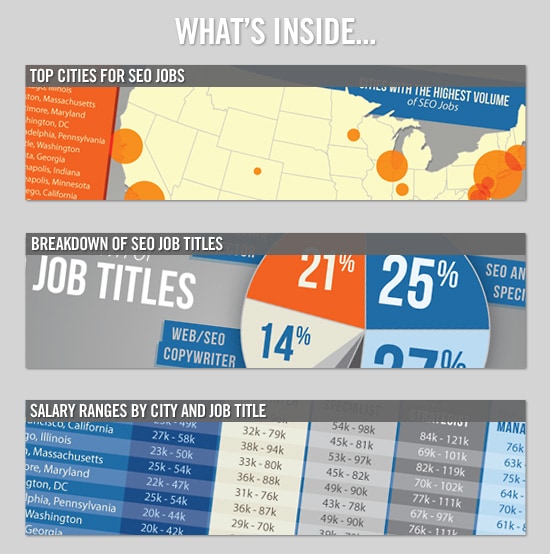 So what did you think of the guide? Tell us in the comments below or leave a note using the Facebook widget beneath the guide. If you found the information particularly helpful, please don't hesitate to share the guide with anyone you know who works in SEO.
If you are looking for a great job in SEO, check out our SEO jobs page for opportunities in search all over the country.